13th Jul 2022 - 07:00
Image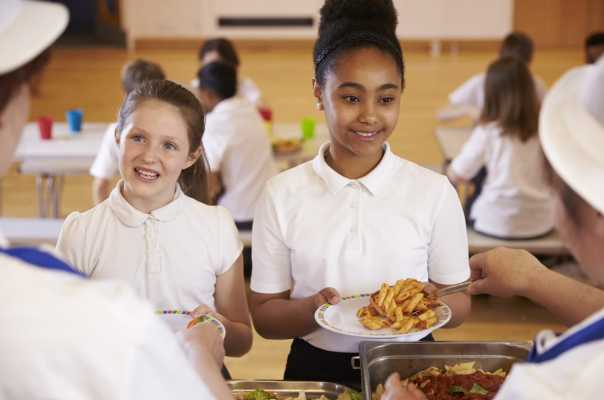 Abstract
South Shields MP Emma Lewell-Buck appeared in Westminster Hall to lead a debate on the eligibility criteria of free school meals as she believes that 'no child should go hungry'.
Speaking at the debate she said: "There is nothing more grotesque than a Government that not only presides over thousands of children going hungry but actively pursues policies that plunge them into hunger and poverty. As we debate here today nearly four million children are living in poverty, over 800,000 are missing out of free school meals and hundreds of thousands are missing out on school breakfasts."  
Lewell-Buck added that in her part of the world the problem is getting worse and not better. The North East region now has the highest child poverty levels in the UK where 38% of children are living in poverty with this number rising to 42% in South Shields.
"Hungry children no matter how talented or how dedicated their teachers are simply do not learn. When they spend their day worrying about where their next meal will come from or when their mums, dads or siblings will be able to eat again their learning will inevitably hindered… Now we are faced with a generation of children for whom hunger and poverty has become the norm," explains Lewell-Buck.
Charities, opposition MPs and Henry Dimbleby are pleading with the Government to at least expand free school meals eligibility to all families receiving universal credit or equivalent benefits.
This would mean that a further 1.3 million children living in poverty would at least get a free school meal and they would also be eligible for the holiday food programmes. According to the Child Poverty Action Group it would cost the Government an additional £550m a year.
Lewell-Buck concluded: "These measures should then be followed by a move towards universal free school meals for all children as in Labour led Wales because no child should ever feel stigmatised or singled out…. It should be the utter shame of every single MP in this Government that in a country as rich as ours, children are going to bed hungry and waking up hungry."
Minister of State at the Department for Education Will Quince responded by saying providing free school meals to vulnerable children was an "upmost importance" to him and the Government. He added there are around 1.9 million pupils who are eligible for and claiming a free school meal at lunch time (around 22.5% of pupils in 2022 up from 15% in 2015).
To listen to the full debate, visit here.