20th Jun 2022 - 10:11
Image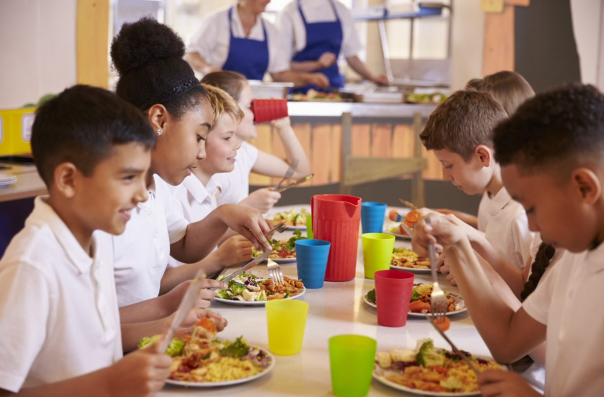 Abstract
Jacquie Blake, chair of LACA, appeared on BBC Radio 4 to talk about the 'completely inadequate' 3% rise in universal infant free school meals.
The Government announced a 7p rise from £2.34 to £2.41 for each pupil receiving UIFSM. Approximately £18 million of new funding for UIFSM will help schools provide for the 1.25 million children in reception, Year 1 and Year 2 with a free, healthy and nutritious lunch, in recognition of the rising cost of living.
Jacquie Blake, chair of LACA, said: "The figure that was announced is completely inadequate. The biggest issue for our members is that the cost of inflation is skyrocketing and at the moment on average we are looking at a minimum 10% increase and the majority of products are at a 20% increase. The money provided to schools is not ring fenced so quite often caterers will not receive the right amount.
"A number of our members have already started to substitute food. For example we always have a traditional roast at least once in the week and we are starting to see that things like lamb and beef will be disappearing from the menu. Our members really want to provide that hot healthy nutritious meal to pupils because we understand that for many pupils that is their only hot meal of the day.
"I was really disappointed that the Government didn't take up the National Food Strategies recommendation of extending free school meals to all those parents that earn less than £20,0000 per annum. It would stop a lot of children falling through the cracks."
Blake also praised the suppliers, such as Bidfood, who have supported LACA members 'incredibly well' as they battle against rising inflation.
Andrew Selley, chief executive of Bidfood, added: "What we know is over the last ten years the amount of money that the Government provides for free school meals has only gone up by 1.7% which was obviously well behind the inflation even before these last 12 months so we can see that's going to lead to some difficult decisions for school caterers- either they are going to serve potentially smaller portions or use cheaper ingredients, which isn't going to be good for the children."
You can listen here: