27th May 2022 - 07:00
Image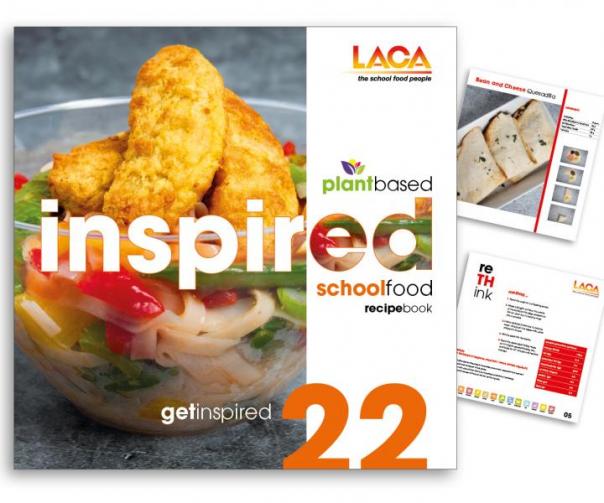 Abstract
LACA, the school food people, has created a recipe book to encourage more school caterers to include plant-based dishes on their menus.
Visitors to the LACA Main Event, which is taking place from 6-8 July 2022 at the Hilton Birmingham Metropole, will be able to pick up their FREE copy of the brand new LACA plant-based food recipe book. LACA has 1,000 printed copies to give away to school caterers attending the event.
The demand for plant-based meals continues to increase as more people adopt a 'flexitarian' approach to eating with vegetarianism and veganism gaining in popularity too. 
These changes are being driven by concerns about health, the environment and animal welfare. School caterers have to respond to this demand from their customers while continuing to meet nutritional standards and provide a balanced diet that includes meat and dairy.
Running alongside LACA The Main Event Forum, the School Food Show is the only show in England which is dedicated the school food sector. With caterers facing a greater challenge than ever before to deliver the right meal at the right price, the Show will provide visitors with the ideal environment in which to meet suppliers and manufacturers who can offer products and solutions to help them.
Taking place over three days, the Main Event includes a packed speaker programme, live demonstrations and free to attend, interactive workshops. Early Bird discount for LACA members is available to those booking before 31 May 2022. To book visit here.