18th Mar 2021 - 08:34
Image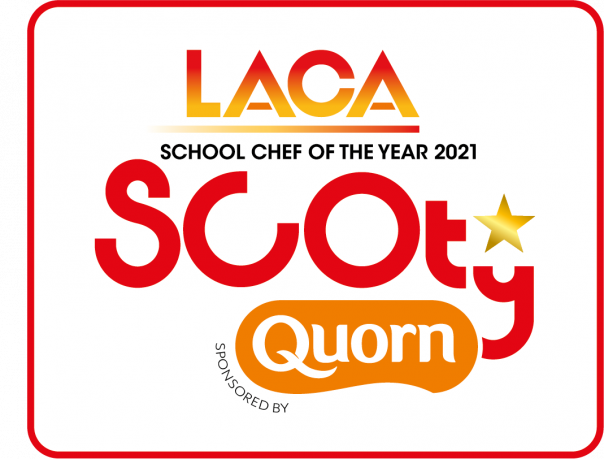 Abstract
The registration deadline for the 2021 SCOTY competition has been extended until Friday 26th March and the deadline to submit your full entry is Friday 23rd April.
Competitors will be tasked with creating a main meal, using at least one Quorn product, alongside a 50% fruit-based dessert that should reflect the school food standards.
Competition schedule:
Friday 23rd April 2021 – deadline for full entries to be returned to competition organisers.

Early May 2021 – paper judging of all entries.

Contestants notified of regional finals - May 2021.

June & July 2021 – 4 regional finals.

Tuesday 12th and Wednesday 13th October 2021  – national final at LACA Main Event, Hilton Birmingham Metropole. Winner to be announced on 13th October at the LACA Awards.
The 2021 competition is open to all staff that hold a kitchen-based post and who are involved in the daily preparation of pupil's meals at the time of entry. Entrants have 1 hour and 15 minutes to prepare, cook and serve a school compliant two-course menu that is suitable for 11-year-old pupils in primary year 6 or secondary year 7.
Stephen Forster, chair of LACA, said: "The competition has been running for over 20 years and during that time we have evolved it to reflect both school food standards and food trends.
"This new partnership reflects the current shift to reduce the amount of meat in our diet, which is also emerging as a major feature of school menus. We know school children are interested in the environment along with healthier eating and they are demanding more meat-free choices on their school menus." 
The overall winner will receive £1,000 cash prize, the 2021 SCOTY trophy, invitations to catering industry events in 2021 and a work experience trip. 
Previous winners include:
2020: Holly Charnock, Sefton Catering Services (North West).

2019: Steven Cross, Park Community School (South East).

2018 Michael Goulston, HCL Ltd (East of England).

2017: Tracy Healy, Kirklees County Council (Yorkshire & Humber).

2016: Kath Breckon, North Yorkshire County Caterers (Yorkshire & Humber).
To register your interest please visit: https://laca.co.uk/form/scoty-registration-form.