14th Oct 2021 - 08:47
Image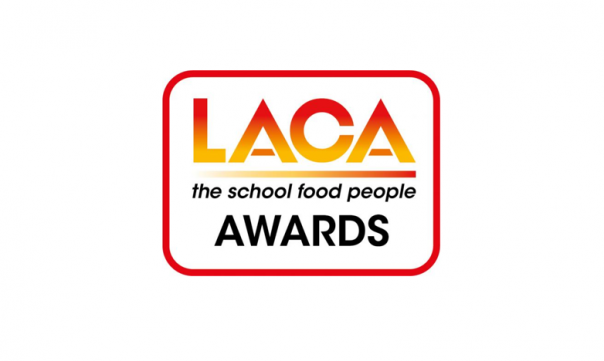 Abstract
LACA, the school food people, revealed the winners of their 2021 Awards for Excellence that aim to celebrate individuals and teams who continue to make a 'real difference' to school food and education catering.
The Chair's Award has been presented to all the schools in recognition of their hard work and commitment to school meals service during 2020 and 2021.
Immediate past chair Stephen Forster said: "Our frontline workers right across our sector have been phenomenal in their efforts to look after children and vulnerable adults in our local communities. It's for this reason that this year the Chair's Award is made to all frontline staff in the supply chain and in kitchens throughout the country.
"I have asked these people to the stage this evening to accept this award on behalf of all frontline staff [2021 SCOTY finalists]. The certificates are available on the LACA website for you to print to send on or present to your team in your own way as a mark of our support. Thank you to all of you and congratulations to all of your teams."
Download school catering team certificate
Download school catering supplier certificate
The LACA Awards for Excellence winners include:
LACA Catering Business of the Year, sponsored by Hobart:
Kirklees School Catering Service
LACA Primary School Catering Team of the Year, sponsored by Middleton Foods:
Arley Primary School, Educaterers Ltd
LACA Secondary School Catering Team of the Year, sponsored by Bidfood:
Northampton Academy, Caterlink
LACA Green Menu and Marketing Award, sponsored by Elygra Marketing:
Nottingham Catering, Nottingham City Council
Nan Berger Memorial Award, sponsored by Civica:
Caerphilly Catering Team, Caerphilly CBC
Roger Davis Outstanding Achievement Award, sponsored by Birds Eye:
Michael Hales, Juniper Ventures
LACA Apprentice/Trainee of the Year Award, sponsored by Garden Gourmet from Nestle Professional:
Jovaras Rinkevicius, Derbyshire County Council Catering
LACA Unsung Hero Award, sponsored by Civica:
Arnold's Award:
Chartwells Nutrition Team
LACA Outstanding Supplier Award: