18th Mar 2021 - 06:00
Image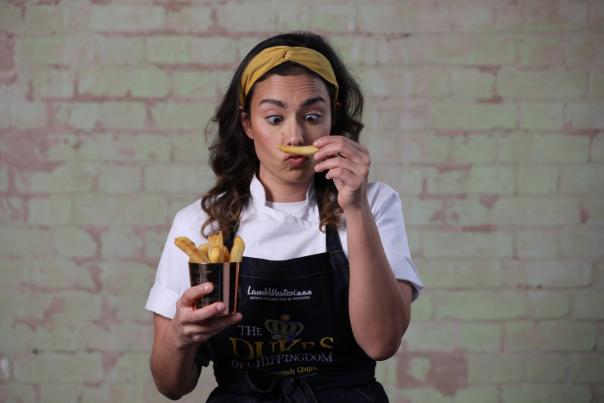 Abstract
Lamb Weston has teamed up with The Sausage Man to 'inspire' operators with 'innovative' dishes for the summer months.
Chef Philli Armitage-Mattin, a 2020 MasterChef the Professionals finalist, has joined the two companies to help kick-off the collaboration. One of the dishes she has created is a katsu curry with crispy currywurst and togarashi fries, using Lamb Weston hot2home or stealth fries.
Chef Philli said: "Being a chef is about being passionate and creative. It's about being an artist. We use simple foods and turn them into beautiful creations. Just like Lamb Weston's products, The Sausage Man's products are perfect for this!
"I've created some simple sausage-based dishes with Lamb Weston and The Sausage Man, fused with flavours from around the world, that both look and taste fantastic. I hope keen cooks will take these ideas and build on them.
"My passion is creating delicious dishes that you crave and simplifying them so that the recipes are easy to make for everyone. I love Asian cuisine, and have really enjoyed experimenting to find the best ways to fuse Asian flavours with these traditional German favourites."
Lamb Weston believes that street food, outdoor eating and delivery cuisine will play a big role for operators reopening in 2021.
Andrea Deutschmanek, Lamb Weston's international marketing lead, Northern Europe, added: "Chef Philli has dreamed up some super creative, highly flavoursome recipes for us such as Korean kogo – sausage and fries on a stick – that is so Instagrammable consumers and operators will love it!
"We gave her the freedom to create these dishes and she stunned us with strong and bold flavours that will wow!"
Click here to learn how to make this Asian-inspired Korean kogo with Chef Philli.