14th Jun 2021 - 05:00
Image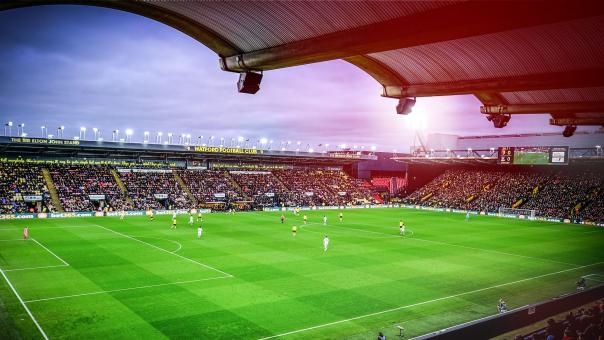 Abstract
Levy UK & Ireland, the sports and hospitality division of Compass Group, has joined the Watford FC family as the club's new catering and hospitality partner.
The ten-year deal will begin with the 2021/22 season with Levy also managing the venue's conference and events operations. Watford supporters will be able to use the official app to pre-order food and beverages before setting off for the match.
Jon Davies, managing director of Levy UK & Ireland, said: "With promotion to the Premier League confirmed, we're confident that Levy UK and Ireland will give Watford fans another reason to cheer upon their return to Vicarage Road.
"At the heart of our approach, we'll bring a more modern take on catering and hospitality at the club, in a way that engages the local community and introduces new technology to reinvent the matchday experience.
"We have additionally looked at ways to maximise the venue's potential outside of matchdays with a renewed focus placed on improving the club's conference and events business."
Levy will introduce cashless tills and digital screens as Watford fans return to Vicarage Road for the first time since the start of the Covid-19 pandemic. The partnership will see Hornets' fans benefit from Levy's partnership with KERB, allowing them to try a variety of street foods.
Paul O'Brien, Watford FC's commercial director, added: "We want to offer them the very best for our supporters. Appointing Levy to handle our catering and hospitality will play a huge role in us achieving that.
"Some of the food we'll be offering with Levy is incredible – bringing with it creativity, sustainability, and seasonality to our offering. Bolstering our Conference and Events operations and Levy's proposals to engage the local business community were also important factors behind our choice."