5th Aug 2022 - 05:00
Image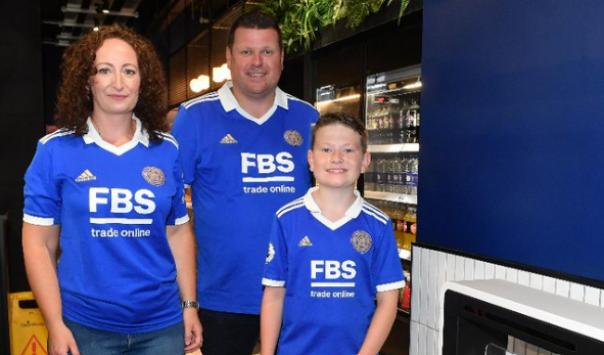 Abstract
Levy UK & Ireland has introduced 'Tap + Go', a frictionless customer experience for stadia with Leicester City's King Power Stadium the first to benefit from the innovation.
The 'landmark innovation' will enable match-going fans to experience the 'future of food and drink purchases' without having to pay at a till.
Jon Braithwaite, chief information officer at Compass Group UK & Ireland, said: "We're extremely exited that our focus and investment in innovation has allowed us to bring frictionless technology to this high traffic and high-volume environment- a European first in stadia and top-flight sports. Working with our customers and partners on step-changes such as this, significantly improving the customer experience is a real passion for the Compass team."
Guests simply need to tap a payment card upon entry, pick up the items they want and walk out of the gates onto the concourse where their card will automatically be charged.
Anthony Mundy, operations director at Leicester City, added: "The launch of Tap + Go at our venue will enable us to take the fan experience to the next level by making it easier for guests to purchase and enjoy our first-class food and beverage offerings. We are confident that our partnership with Levy UK + Ireland will continue to make the future of hospitality accessible to our guests."