18th Feb 2022 - 05:00
Image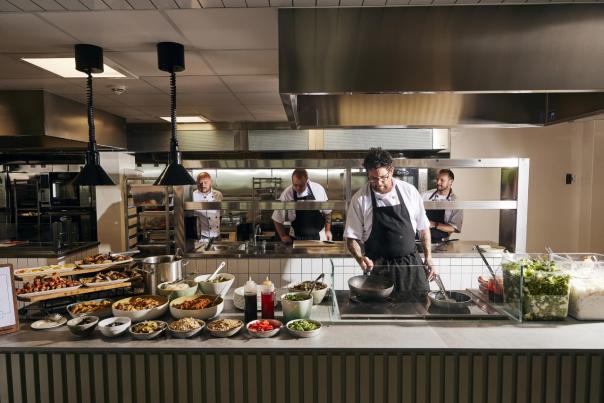 Abstract
UK contract caterer Lexington has been named the sole catering provider for BT's 56 sites across the UK and selected Openreach sites.
Lexington was selected for its 'technical abilities, diverse brands and unflinching drive to achieve zero-carbon'. The partnership has plans to digitise the food experience for BT's 80,000 employees and visitors.  
The contract caterer will be responsible for catering services across the portfolio, from hospitality and events to staff restaurants and coffee shops through to digital vending and micro-markets.  
Lexington has developed food experiences that 'inspire and engage customers' with technology, sustainability, wellness and health at the heart of their offering.
Lexington is driving a series of ambitious sustainability initiatives across the portfolio, which include creating and incentivising low carbon dishes, reducing food waste and eliminating single-use plastics and paper cups.
Matt Wood, managing director at Lexington, said: "This is a fantastic opportunity for Lexington to make a big impact in BT's workplace catering: reducing carbon emissions across UK operations, whilst improving employee experience through exciting, engaging and of course, delicious catering services.
"It's great to work with such progressive companies; CBRE and BT and we're enjoying getting stuck into the challenge, coming up with innovative and creative ways to help them achieve their goals."
To boost morale, Lexington have also cooked up seasonal competitions, such as a Masterchef-style cook-off, giving BT's senior leaders the chance to cook head-to-head with Lexington's chef teams.