19th Jan 2021 - 08:54
Image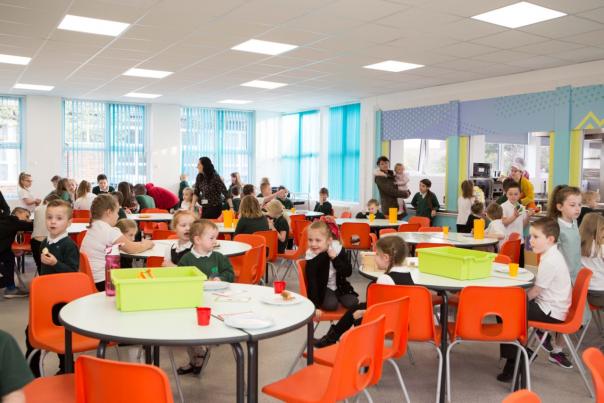 Abstract
Children's food charity Magic Breakfast has increased its offer of food provision and support to an additional 120,000 hungry children and more than 500 extra schools.
The charity partners with schools in disadvantaged areas of England and Scotland to provide healthy breakfasts for vulnerable children. Magic Breakfast now supports as many as 167,000 hungry children everyday.
Magic Breakfast founder Carmel McConnell MBE started the charity 20 years ago when she started buying breakfast food from supermarkets and giving them to pupils at five schools in Hackney.
Rachael Anderson, head of schools at Magic Breakfast, said: "This will no doubt be another challenging year. We know that Covid-19 has exacerbated food insecurity; many of our partner schools have reported notable increases in hunger and disadvantage in their communities, which is why it is vital that we reach as many children as we can with a healthy breakfast.
"With over two million children at risk of hunger in the UK, and the pandemic worsening, we are deeply concerned for the growing number of children who start each day without the confidence they will get the food they need.
"Thanks to the generosity of our supporters, and the determination of amazing school staff, we were able to keep breakfast going during the first nationwide lockdown, and, once again, we simply couldn't sit by and watch children go hungry because they weren't able to have their school breakfast."
Magic Breakfast is supporting children who are being home schooled by delivering food to their homes, with the help of Amazon. Children receive breakfast items including bagels, cereals or porridge to help them start the day with the energy and nutrition they need to learn.
Andy Creed, school business manager at Gatten & Lake Primary, a new Magic Breakfast partner school in Shanklin, Isle of Wight, added: "The support of Magic Breakfast has made such a massive difference to pupils and families at Gatten & Lake Primary School.
"In school, attendance has improved as children look forward to starting the day promptly with a bagel in the classroom, leaving them well prepared and ready to start a busy day of learning. The difference Magic Breakfast has made for our school community has been phenomenal!"