11th Jan 2022 - 05:00
Image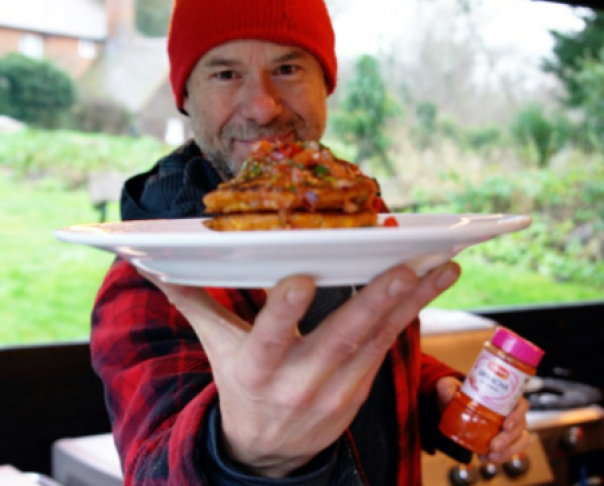 Abstract
To help chefs to elevate their vegan offering throughout January and beyond, McCormick has partnered with Christian Stevenson ('DJ BBQ') to launch a six-part video series showcasing plant-based recipes.
The social media campaign sees the newly appointed McCormick ambassador create six vegan dishes using Schwartz's seasonings range, including sriracha, blackened cajun and Italian. Catering for the breakfast, brunch, lunch and dinner occasions, each dish is focused on the need for 'unique and tasty vegan options' which are operationally simple for chefs.
Stevenson said: "Going vegan shouldn't mean compromising on flavour and with the help of Schwartz seasonings, you can dive deeper into a world of flavour. I've created some incredible plant-based dishes, packed full of spice and umami, which will win over those doing Veganuary as well as anyone else who might be considering lighter options after pigging out during the festive season."
According to the Lumina Intelligence Menu & Food Trends 2021 Report, the demand for vegan and vegetarian dishes has been growing year on year since 2019. McCormick believes that the vegan opportunity now goes far beyond Veganuary and these dishes can be used throughout the year.
Ian Craddock, senior research chef at McCormick, added: "The period after Christmas is notoriously difficult for the hospitality industry but we wanted to show chefs how they can take advantage of the season and update their menus to focus on the huge opportunities that new year trends such as health and veganism offer.
"We all need to be eating less meat – both for the planet and our health – and done right, vegan food is so vibrant and full of flavour. 'DJ BBQ's' dishes highlight just how easily chefs can make the most of the huge vegan market and pull in profits during Veganuary and the rest of the year."
Chefs can tune in to the series by following @MCFlavourHouse and @DJBBQ on Instagram.