15th Jan 2021 - 08:58
Image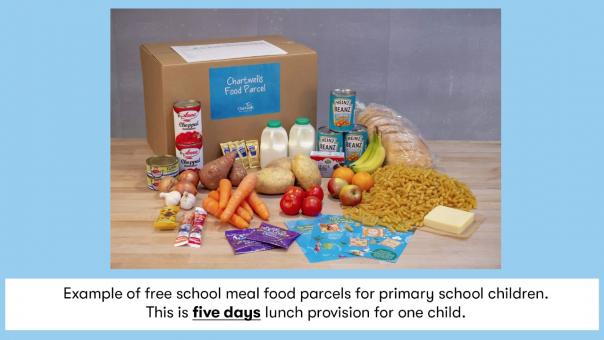 Abstract
The managing director of Compass UK and Ireland, the company which owns Chartwells, released a statement discussing what happened with the free school meal parcels and what the company is doing to put things right.


Robin Mills, managing director of Compass, commented: "The first thing I want to do, personally and on behalf of Chartwells and Compass, is to say sorry. The quality and quantity of the produce in the images on Twitter fell short of our usual standards.
"We have also engaged closely with policymakers, and together with the industry we have developed a series of protocols to ensure this doesn't happen again. We are moving quickly to fix the problem and to deliver on our commitments.
Compass immediate actions include:
Apologised to parents who have contacted us about their parcels.

Committed that we will not charge the schools affected by any shortage.

Created extra quality assurance checks at the supplier level and within each individual school – including photographing every batch of parcels when it goes out.

Confirmed that our colleagues in each school will sign off on batches of parcels as they leave the school.

Allocated additional Chartwells employees and provided extra guidance to support them.

Set up a free helpline for concerned schools and parents that will go live on Monday.
As a member of the Marcus Rashford Child Poverty Taskforce Compass knows getting nutritious food to vulnerable children at home is 'critical'.
Compass steps to ensure the food parcels meet the standard include:
Created a supply chain specifically to serve children with these parcels.

Moved to one-week parcels to include more fresh produce.

Increased the quantity and variety of products.

Provided a detailed recipe guide to help families prepare nutritious lunches.

Committed that we make no profit on the provision of food parcels.
Compass has announced they will provide free breakfasts to all children currently receiving Chartwells lunch parcel from the 25 January for the duration of school closures. These same children will also have lunch parcels sent to them during the February half term at no cost.