17th Mar 2021 - 07:00
Image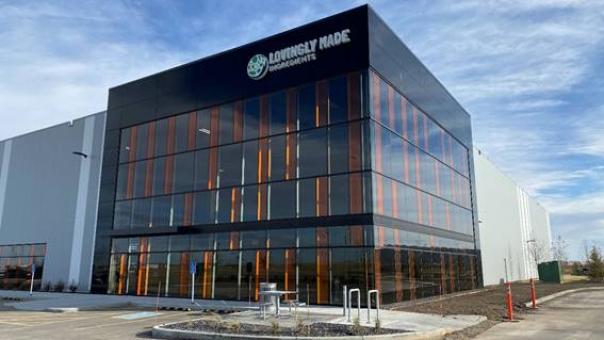 Abstract
Meatless Farm has launched a dedicated plant-based protein ingredients subsidiary, Lovingly Made Ingredients, to provide its global supply of TPP (textured plant protein) and expand into external supply operations.
Lovingly Made Ingredients will operate out of a new flagship plant protein facility in Calgary, Canada. Meatless Farm invested £8.53 million into its manufacturing infrastructure with the 30,000 sq ft plant.
The factory will have the capacity to produce 14,500 tonnes of plant protein ingredients by 2023 and it also aims to be net zero on carbon emissions within the first year.
Morten Toft Bech founded Meatless Farm in 2016 with the ambition of helping consumers cut down on their meat consumption and changing our global food system. The company now operates in 24 countries around the world and it has multiple product lines in six major supermarkets in the UK.
Bech commented: "Consumers are learning how big an impact reducing your meat consumption can have on cutting carbon emissions and that even small changes add up to help make a bigger difference.
"Meatless Farm started less than five years ago at my kitchen table so it's amazing to see us open a facility of this size and scale and is testament to the growth and importance of this sector.
"The pace of global growth presents opportunities for how we can share our expertise and innovation with other partners and that is where Lovingly Made Ingredients comes in. Our mission to reduce global meat consumption looks beyond just our brand we need to do more."
According to new analysis on data by Poore & Nemecek (2018) if everyone in the UK had just one less meat meal per week it could see emissions reduce by around 8%.