4th Aug 2021 - 04:00
Image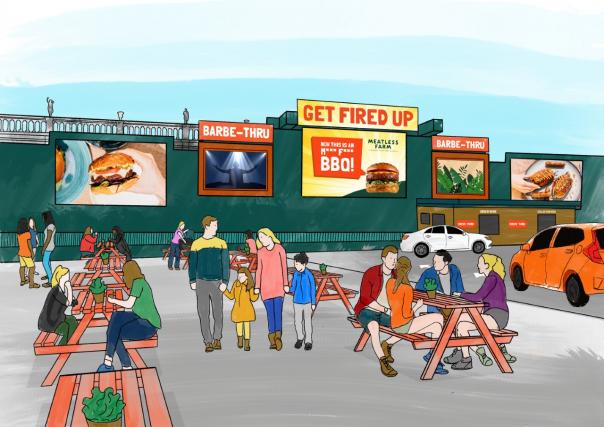 Abstract
Meatless Farm is taking over Secret City in Manchester to create the UK's 'first ever plant-based barbe-thru' (a barbecue drive-thru) from 9-11 August.
Visitors to the barbe-thru can to stop at the picnic benches to enjoy Meatless Farm barbecue dishes, DJ music and drinks. The concept aims to showcase plant-based barbecue food, particularly as more consumers are eating plant-based foods following the pandemic.
Meatless Farm was started in 2016 by Morten Toft Bech and it aims to improve people's health through better eating, whilst supporting the environment and reducing the world's dependency on intensive farming.
New property research suggests the demand for drive-thrus has increased by 25% post-Covid with restaurant chains looking to open a total of 200 sites a year.
Jade Dodds, UK sales director at Meatless Farm, said: "We were delighted with the success of last year's drive-thru in London and wanted to build on that popularity this year to continue to showcase the huge versatility of plant-based alternatives and how they can work in a fast food barbecue concept.
"The 'barbe-thru' achieves this aim for us, demonstrating that barbecue food can be just as delicious without meat – there's plenty of room for menu innovation as consumers become more discerning and demand increases."