23rd Mar 2021 - 08:41
Image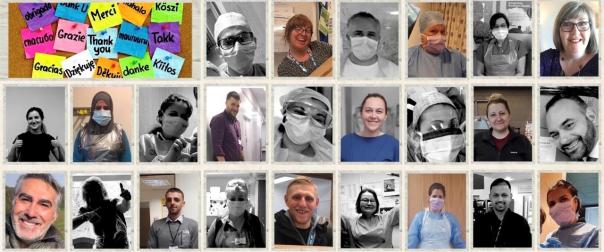 Abstract
Medirest, the healthcare division of food and support services Compass Group UK & Ireland, has won 'Best National Support for Key Workers' at the Springboard Awards for Excellence.


The 'Best National Support for Key Workers' award was one of the new honours added to this year's awards ceremony to mark the unprecedented circumstances faced by the hospitality industry over the past year.
During the Covid-19 pandemic Medirest was one of the first to acknowledge frontline workers by awarding them a six-week bonus. A permanent wage increase to match the NHS Agenda for Change rate of pay shortly followed.
A campaign to recognise Medirest 'Healthcare Heroes' was also launched last year to acknowledge some of the amazing stories from across the business.
Steven Cenci, managing director for healthcare at Compass Group UK & Ireland, said: "This award means a great deal to everybody at Medirest, especially all our amazing healthcare and care workers up and down the country, who so richly deserve this accolade.
"Our people are at the heart of all that we do. We strive to ensure our colleagues always feel valued and we are incredibly proud of the exceptional work they have done to support NHS hospitals and communities over the last 12 months. Thank you to everyone who has made this possible."