5th Oct 2023 - 06:00
Image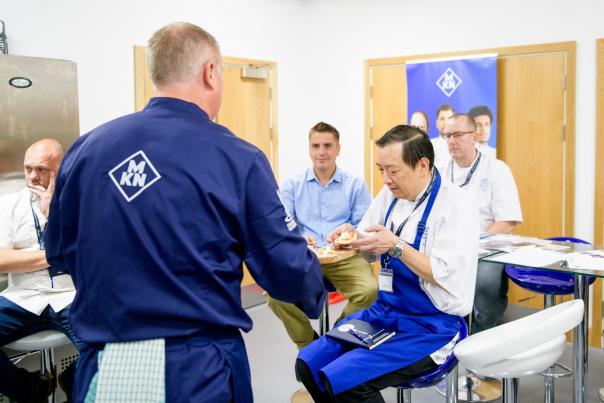 Abstract
Manufacturer of cooking technology MKN supported a three-day mentoring event for finalists of the NHS Chef 2023 competition, held at Parts Town in Cannock.
Nine two-person teams will compete in the final, to be held across six days in October and November. Before they compete, all 18 finalists were invited to take part in the mentoring stage, with guest speakers, kit demonstrations and a 'ready steady cook' competition element.
MKN helped facilitate the event alongside hosts Parts Town, with input from ingredients supplier MSK and The Burnt Chef Project. Key guest speakers included Tim Radcliffe and Max Kindred from NHS England as well as nutritionist Anne Marie and culinary director of Compass Group Nick Vadis. 
The event gave NHS Chef 2023 finalists the opportunity to use MKN equipment, learn new cooking techniques and hear engaging talks on varied topics such as food waste, data, diversity & inclusion and children's nutrition. They also had the chance to pit themselves against each other in a fun competition before the finals, which start on October 24th.
Stuart Brereton, public sector sales manager for MKN, said: "This event was the latest example of our support for public sector chefs. We believe it's important to do what we can to help raise standards and recognise talent across healthcare catering, and it was fantastic to be able to join industry colleagues in doing that. Now we look forward to finals and to see what dishes the finalists come up with across the six days."