4th May 2021 - 06:00
Image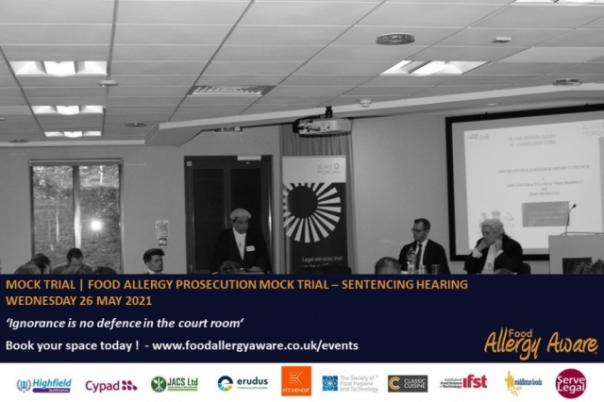 Abstract
Food Allergy Aware are hosting a mock trial event on Wednesday 26 May 2021 exploring allergens and the legal obligations businesses will have to comply with when Natasha's Law comes into effect.
Participants will take part in a fictional court case which is designed to teach businesses about the importance of allergen labelling and highlight the consequences of getting it wrong.
The scenario is: 'A popular restaurant, with a 5* Food Hygiene Rating believes that their food safety management system complies with the law and is accurate and up to date. However, their allergen information is misleading and inaccurate which causes a near fatal reaction to a diner. To make matters worse, a rogue chef has made some changes to the dish specifications which are contrary to company policy.'
Participants will be part of the jury assisting the judge in sentencing and setting out the fines based on the allergen guidelines.
Part two will consist of guest speakers from the hospitality industry who will outline the correct way to comply with legislation. Arvind Thandi from the Food Standards Agency will be updating virtual participants on Natasha's Law, which comes into force on 1 October 2021.
The event will be held virtually on 26 May and run all day from 8:30am-4.30pm. Tickets are £205, with discounts on multiple bookings. If you are interested in attending, visit here.