22nd Dec 2021 - 05:00
Image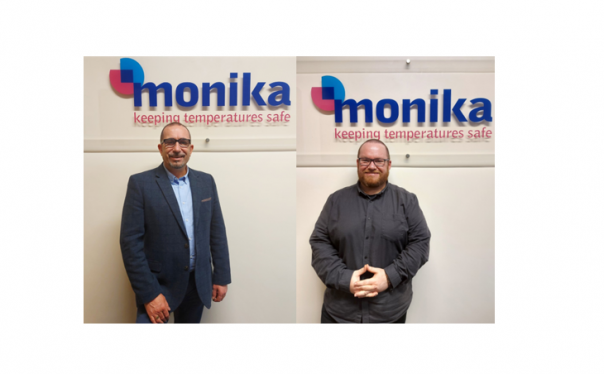 Abstract
Monika, the experts in connecting equipment and teams to ensure safe temperatures and working methods, has made two key appointments as it looks ahead to growth plans for 2022 and beyond.
Keith Hopewell joins as director of operations for UK & Europe and Fred Munro joins as systems manager. As director of operations Hopewell will work with executive chairman Tim Gamble and managing director for the UK & Europe Lorraine Gamble to implement annual business plans to drive strategic growth.
Speaking about his appointment, Hopewell said: "I am really excited to be joining a forward thinking, market leader like Monika, with exciting plans for the future. My previous experience of working for a service-based organisation, running contracts and managing a field team in a highly regulated industry will serve me well in my new Monika role.
"It's important for me to be working for an organisation that makes a positive difference and that is certainly the case with Monika's services helping customers manage food safety and hygiene standards. I'm looking forward to meeting as many of our customers as possible to discuss their needs and any ways we can enhance our service offering."
As systems manager Fred Munro will be responsible for all on-premise IT systems and cloud services. He added: "I am hoping that I can use my years of experience in the IT Infrastructure and Cloud Services fields to help Monika achieve their objectives."