6th Oct 2020 - 06:00
Image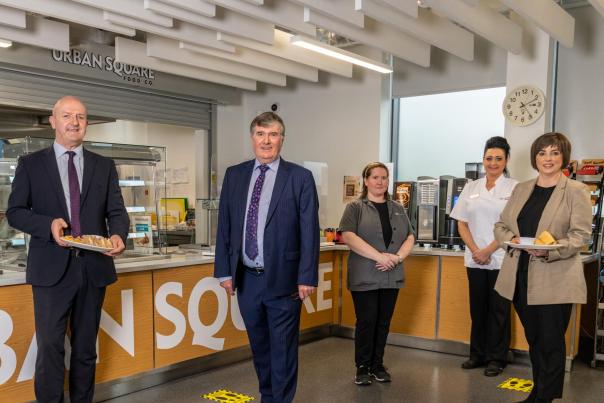 Abstract
Support solutions company Mount Charles has unveiled student restaurants in Southern Regional College's new Armagh and Banbridge campuses.
The redevelopment serves as an opportunity to introduce new food and beverage offerings, including the installation of Urban Square Food Co restaurants.
Trevor Annon, chairman of Mount Charles, said: "The new College buildings in Armagh and Banbridge have been designed to facilitate world class professional and technical education and training and we are delighted to provide students with nutritious, value for money, quality meals while they study here."
The catering will provide students street food from around the world as well as healthy and nutritious options. An Urban Square Coffee Co dock has been installed in the Armagh campus to serve sweet treats and barista coffee roasted locally in Lisburn.
Raymond Sloan, director of client services at Southern Regional College, added: "We have recently opened the doors of our two new campuses at Armagh & Banbridge, following an investment of £50m in these new buildings, which provide first class, industry standard, teaching spaces for our students.
"Mount Charles continue to partner with us in the delivery of excellent catering and snack facilities within our new campuses. New cafés and coffee docks are now open for students and staff.
"We believe that campus catering forms an important element in delivering a great campus experience and we're delighted to continue to work with Mount Charles."