25th Apr 2022 - 07:00
Image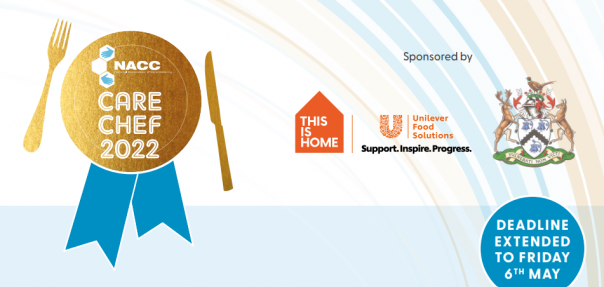 Abstract
The National Association of Care Catering (NACC) has extended the entry deadline to the 6 May 2022 for the Care Chef of the Year competition.
Open to all chefs and cooks working in care settings, it recognises, showcases and celebrates their sector-specific knowledge, skills and flair. The NACC are looking for a two course menu, main course and dessert, suitable for service users in a care setting.
The combined food cost for both courses should be no more than £3 per head based on three portions and the meal should be nutritionally balanced and incorporate one of Unilever Food Solution's products. Each contestant will be given 90 minutes to produce and serve their two-course meal.
The prizes include:
Up to £600 in prize money
Residential delegate place at the NACC Training & Development Forum 2022
Prize from Unilever Food Solutions
Attendance at the NACC Training & Development Forum 2022
1 year membership to the Craft Guild of Chefs
Sue Cawthray, national chair of the NACC, said: "This fantastic competition is a highlight of the NACC calendar and a brilliant platform to showcase the skills, knowledge and excellence of chefs working in our sector, as well as the career opportunities it offers.
"Delicious, nutritious food and positive dining experiences are fundamental to quality care, so you could say that the kitchen is at the heart of a care home. It's therefore only right that we celebrate and champion the incredible talents of care chefs who, day-in-day-out, ensure the individual and varied needs of those in their care are understood and met with skill, flair and dignity.
"I encourage everyone to enter their amazing chefs and showcase the culinary excellence our wonderful sector delivers. I can't wait to see how this year's competition unfolds. Good luck everyone."
If you are interested in entering the competition, visit here.