19th Oct 2021 - 05:00
Image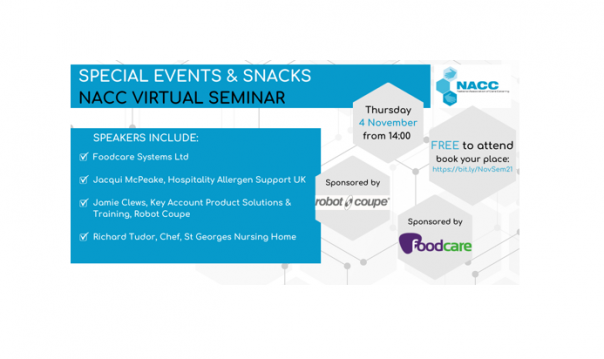 Abstract
The National Association of Care Catering (NACC) is planning to host a webinar on 4 November 2021 at 2pm titled 'Special Events & Snacks'.
The seminar will offer tips, advice and guidance on how to run a successful event while using the right equipment and ensuring all allergens are catered for. The NACC virtual seminar will also show people a case study of catering for a special event.
The keynote speakers include:
Foodcare Systems Ltd
Jacqui McPeake, Hospitality Allergen Support UK
Jamie Clews, Key Account Product Solutions & Training, Robot Coupe
Richard Tudor, chef at St Georges Nursing Home
To register for the free webinar, visit here.