23rd Mar 2021 - 09:42
Image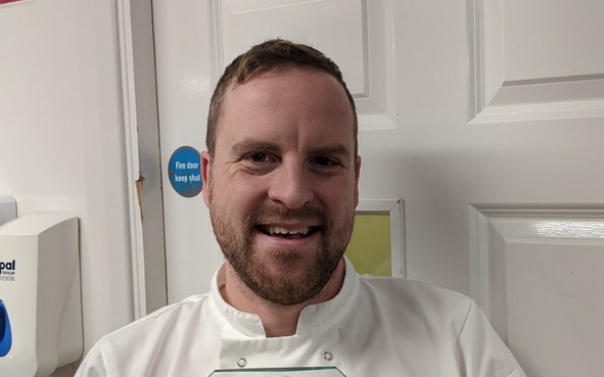 Abstract
The National Association of Care Catering (NACC) has launched its search for the best chef working in the care sector.
All chefs working across the care sector can enter the culinary competition that aims to showcase and celebrate their 'talent, knowledge and skills'. The NACC also announced that Unilever Food Solutions are the new main sponsor for the competition. 
Entrants have been challenged to create a two-course menu (main and dessert) appropriate for people in a care setting with a combined food cost of no more than £2.25 per head based on three portions. The menu must be nutritionally balanced and feature a product from Unilever Food Solutions' sector relevant portfolio.
Tim Ware of Green Court Care Home in Exeter won the NACC Care Chef of the Year 2020. His winning menu was a butter roast chicken, Bombay potatoes, spinach and shallot bhajis followed by a dessert of poached apricots, coconut and lime espuma and pistachio filo pastry.
Sue Cawthray, National Chair of the NACC, said: "This fantastic competition is so important to our work that raises awareness of the value of the care catering sector and the profile of the incredibly talented, knowledgeable and dedicated chefs within it. This has never been so important. It has been a challenging year for everyone, especially those on the frontline.
"As well as propelling the importance of the care sector to the forefront of consciousness, the pandemic has put a much-needed spotlight on the vital link between good food and nutrition and good care and wellbeing.
"It is important that we keep the momentum around this conversation and that's exactly what our competition can do, whilst also celebrating care chefs and giving them the opportunities to develop both professionally and personally."
All paper entries will be judged and successful chefs will be invited to compete at the regional heats in June 2021. The care chefs will then have 90 minutes to produce their dishes in front of the competition judges.
The judging panel will be looking for nutritional understanding, 'culinary flair through flavours', menu balance, presentation and hygiene.
The two highest-scoring competitors from each regional heat will secure a place in the national final on Wednesday 6 October 2021 at Stratford-upon-Avon College.
Alex Hall, executive chef at Unilever Food Solutions, added: "This competition provides a great opportunity and platform for care chefs around the country to showcase their skills and raise the profile of care catering.
"Our team at Unilever Food Solutions is delighted to be working alongside chefs within the care sector to ensure that every mealtime is the highlight of the residents' day, be that supporting with activities to nutritionally analysed recipes, training, inspiration and competitions like this."
For more information on the NACC Care Chef of the Year 2021 competition and to download an entry form visit: www.thenacc.co.uk/events/care-chef-2021.