2nd Oct 2020 - 05:00
Image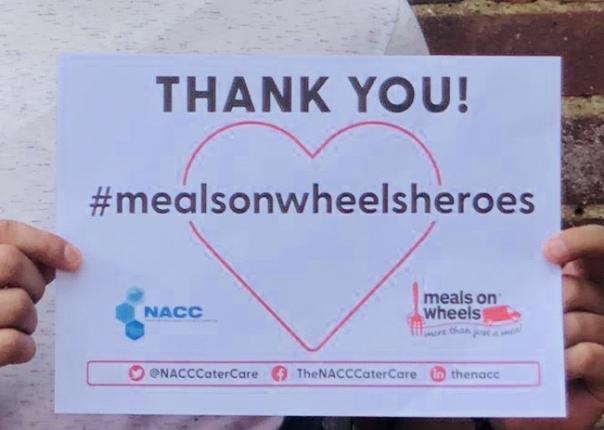 Abstract
The National Association of Care Catering (NACC) has launched a social media campaign to celebrate the work of frontline Meals on Wheels staff.
Meals and Wheels teams across the UK provide a 'vital lifeline' to vulnerable people in the community all year round. The campaign was launched yesterday (1 October 2020) on the International Day for Older Persons.
Sue Cawthray, national chair of the NACC, said: "The pandemic has highlighted a need that's always been there. The elderly and vulnerable living independently in the community are at risk of malnutrition and social isolation.
"Talking to our members, the onset of lockdown brought about an increase in demand of up to 30%. As it became difficult for care teams to visit clients or relatives to support their loved ones, the vital role Meals on Wheels services play in the community gained greater recognition.
"The value of the Meals on Wheels services in alleviating malnutrition and social isolation must not be underestimated and we're determined to spread our recognition and thanks far and wide."
Meals on Wheels staff have been working throughout the Covid-19 pandemic to ensure people receive their meals. The staff have also ensured that those that are isolated receive a wellbeing check- all within the social distancing guidelines.
Neel Radia, Meals on Wheels project lead for the NACC, added: "Quite frankly, I'd hate to imagine the plight of the elderly and vulnerable in the community throughout the pandemic if Meals on Wheels services didn't exist.
"From established providers to those born out of the pandemic response, the innovation and dedication to find solutions to challenges, including increased demand, social distancing, and supply and staff shortages, has been amazing, with each one having the incredibly positive result of providing a life-quality-enhancing lifeline to the elderly and vulnerable in uncertain, frightening and often lonely times."
To get involved in the campaign, use the #mealsonwheelsheroes and #morethanjustameal to help recognise and praise the work of Meals on Wheels teams. The NACC will launch Meals on Wheels Week on 2-6 November 2020.