31st May 2022 - 06:00
Image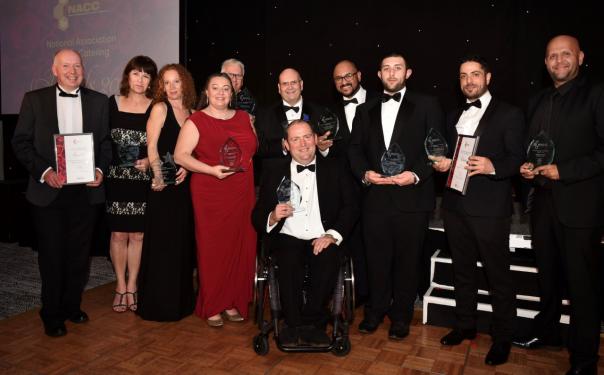 Abstract
The National Association of Care Catering (NACC) has launched their 2022 Awards, which aim to recognise excellence, innovation and outstanding contributions within the care catering sector.
Everyone working in or associated with the care catering sector is encouraged to enter and 'shine a light' on the teams and individuals that go above and beyond to deliver exceptional service every day – from care homes, Meals on Wheels services and Lunch Clubs to suppliers to the sector.
New for 2022, The Bev Puxley Award (in memory of Bev Puxley who passed away earlier this year) will be presented to a care chef who has made a 'significant contribution to the enhancement of care catering' within their workplace.
The other NACC Awards categories available for nomination include:
Care Establishment of the Year Award,
Meals on Wheels Award
Catering Team of the Year Award
Catering Manager of the Year Award
Our Care Catering Hero Award
In addition to the six categories open for nominations, the recipients of the NACC Region of the Year Award, the Pam Rhodes Outstanding Achievement Award and the NACC National Chair's Award will also be honoured.
The shortlisted finalists will be revealed in August, with the overall winners announced at a special gala awards dinner on 6th October 2022, which is part of the NACC Training & Development Forum. Nominations to the 2022 Awards will close on Friday 15 July.
Sue Cawthray, national chair of the NACC, said: "The launch of the NACC Awards is always an exciting moment. Across the country people in care catering work innovatively and tirelessly to deliver excellence and enhance the quality of the lives of the people they support, and it's important that we recognise and celebrate their inspirational work.
"The introduction of the Bev Puxley Award, whilst a sad addition to the award categories, is also a very meaningful one. Bev really understood the value of good food and nutrition and the importance of providing access to first class catering in care settings.
"He was a true champion of our sector and association. His dedication to our work, including head judge of both the NACC Awards and the NACC Care Chef of the Year competition, has helped raise awareness of care catering. This is a most fitting tribute to an incredible chef that has made a lasting, positive impact on our sector.
"I know for a fact that we have many examples of outstanding contributions within our sector. I encourage all our members to enter the NACC Awards 2022 and give the amazing care catering teams and individuals the recognition they deserve. I can't wait to read all the inspiring and humbling entries."
The NACC Awards 2022 nomination brochure with full nomination requirements can be downloaded here.