4th Jul 2022 - 07:00
Image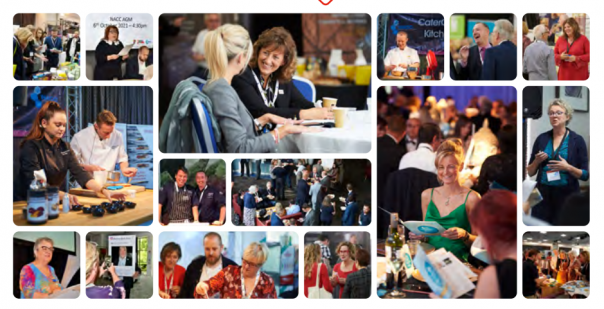 Abstract
The National Association of Care Catering (NACC) has released the programme for their Training & Development Forum, which is taking place from 5-7 October at the East Midlands Conference Centre in Nottingham.
The Forum is a 'tailored and unique training event' for professionals who provide catering and related services within the care industry. The event includes keynote speakers, training workshops, live cookery demonstrations, meet-the-buyers meetings, exhibition viewing and networking opportunities. 
There will be five keynote speakers at the event, including The Baroness Barker, Member of House of Lords; Liz Jones, policy director, National Care Forum; Amanda Marques, director, Cohesion Recruitment; Kath Dalmeny, chief executive, Sustain and Brian Daniels, Pluto Play Productions.
There will be four one hour educational and interactive workshops on a range of topics such as managing mental health, reporting near miss allergen incidents, social media for care chefs and how to navigate the latest legislation from CQC.
The NACC Forum will also include four inspiring cookery demonstrations on dysphagia, reducing food waste and fortification as well as Care Chef of the Year 2021 Aaron Watson who will show off his winning recipe.
For more information, visit here.