4th Aug 2020 - 10:39
Image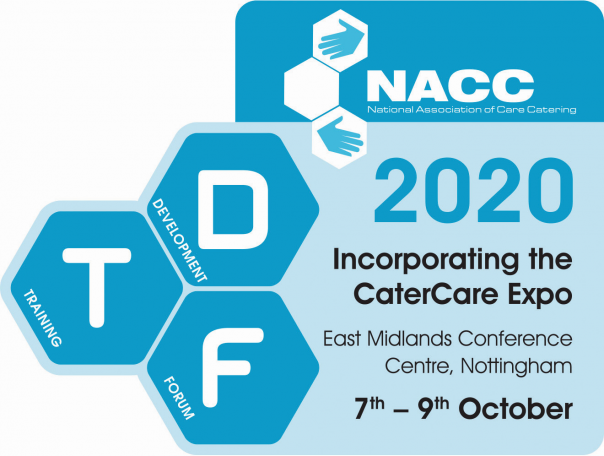 Abstract
The National Association of Care Catering (NACC) has announced the Training & Development Forum will return to the East Midlands Conference Centre in Nottingham on 7-9 October as a live event.
Prime Minister Boris Johnson announced that business events, conferences and exhibitions can be held from 1 October 2020. The NACC Training & Development Forum brings together its members and care catering professionals for a programme of keynote speakers, training workshops and live cookery demonstrations.
The NACC Awards 2020 will also be announced on the 8 October, which recognise dedication, innovation and excellence in care catering
Sue Cawthray, national chair of the NACC, said: "The NACC Training & Development Forum couldn't come at a more crucial time and we're thrilled that we're able to offer our members and the care catering sector a live event.
"Covid-19 has created one of the most challenging periods for our sector and the forum gives us all the much-needed opportunity to focus, learn and continue to support each other as we navigate the current climate and remain agile to ensure we continue to deliver vital services.
"The safety of our delegates, exhibitors, speakers and guests is our priority and strict health and safety guidelines will be in place at all times that meet and go beyond government guidelines. I very much look forward to seeing many of our care catering colleagues in Nottingham."
The keynote speakers include Debbie Harris managing director of Autumna, Andrew Cozens director of Accain Ltd and Jonathan Cunningham who is an inspirational conference speaker.
Delegates will gain further knowledge by taking part in certified workshops and watching live cooking demonstrations. Phil Shelley chair of the NHS Review and Kerry Trunks senior matron at Somerset NHS Foundation Trust  will host a session on 'Food is Medicine'. This will explore how food and drink can be part of the recovery process in the care sector.