8th Sep 2021 - 09:12
Image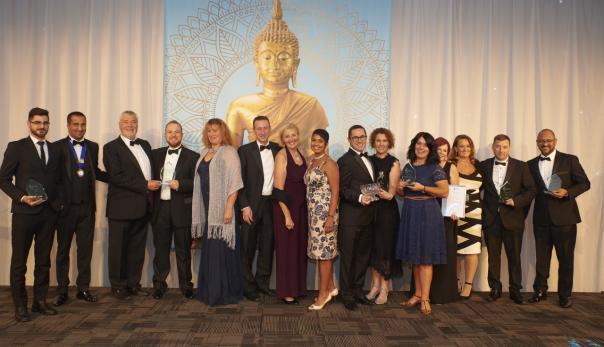 Abstract
The National Association of Care Catering (NACC) has unveiled the 'inspirational' individuals and teams shortlisted for the NACC Awards 2021.
The NACC Awards aim to recognise and celebrate the 'innovation, excellence and dedication' within care catering as well as the unsung heroes across the sector that go above and beyond every day for the benefit of their residents.
The overall winners will be announced at the NACC Awards 2021 gala dinner, which will take place on Thursday 7 October at the East Midlands Conference Centre in Nottingham.
Sue Cawthray, national chair of the NACC, said: "The past year has continued to be an incredibly challenging time for care caterers as we continue to navigate and adapt to the impact of the covid-19 pandemic.
"Care caterers up and down the country have pulled out all the stops to remain agile and innovate in the face of obstacles, changing pressures and new ways of working.
"We have been continually impressed by the dedication, ingenuity and sheer tenacity of our members and care catering colleagues. It's for this reason that the NACC Awards in 2021 are so very important.
"It's crucial that we take this time to pause, reflect, recognise and celebrate the fantastic efforts and achievements of those that enhance the quality of life and wellbeing of so many older and vulnerable people through good food, nutrition and uplifting mealtime experiences."
The finalists include:
The Triumph Over Adversity Award, sponsored by Bullseye Food Packaging
The Hertfordshire Independent Living Service Team
Anwar Kajee, head of hospitality, Country Court
Denise McEvoy, head of care services, Harrogate Neighbours Housing Association
Paul Robottom, owner/director, Signature Dining
Care Establishment of the Year Award, sponsored by Hobart
Invicta Court Care Home
Long Close Retirement Home
Mill House Catering Team
Meals on Wheels Award, sponsored by apetito
Harrogate and Ripon Food Angels
Nottinghamshire County Council Meals at Home Team
The Bevy Community Pub
The Umbrella Café
West Sussex County Council
Catering Team of the Year Award, sponsored by CaterCloud
Care UK Food and Hotel Services Team
Catering Team of Sunrise of Sonning
Country Court
Mill House Catering Team
Catering Manager of the Year Award, sponsored by Unilever Food Solutions
Rida Diab, chef manager, Royal Star & Garter-Surbiton
Natalie Jordon, chef manager, BUPA Beacher Hall
Stuart Keown, senior dining services coordinator, Sunrise of Banstead
Dianne Lilley, hotel services manager, Care UK Residential Care Services
Daisy Slavkova, head of hospitality, Elsyng House
Our Care Catering Hero Award, sponsored by Premier Foods
Adriano Carvalho, dining service coordinator, Sunrise of Sonning
Luke Webb, second chef, Mill House Care & Dementia Home
The winners of the following coveted awards will be revealed at the gala awards dinner:
NACC Region of the Year Award, sponsored by Meiko
Pam Rhodes Award, sponsored by Anglia Crown
National Chair's Award