11th Apr 2022 - 09:10
Image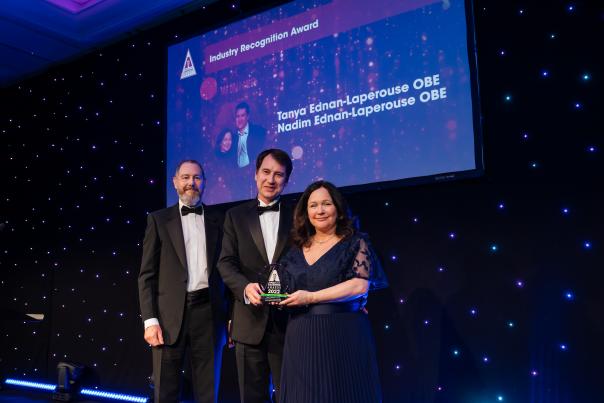 Abstract
Nadim and Tanya Ednan-Laperouse, founders of the Natasha Allergy Research Foundation (NARF), received the Industry Recognition Award at the Public Sector Catering Awards, which took place on Thursday 7 April at the London Hilton Metropole.
In the UK an estimated 7% of children suffer from a food allergy. While some reactions can be treated, some can be more severe or even fatal. Following Natasha's death, Nadim and Tanya set up NARF to help people who suffer with food allergies.
NARF aims to bring about positive change by focusing on medical research, law and policies to raise allergy awareness. NARF wants to ensure the needs of people living with allergies are met in a meaningful way and to offer a real hope that will change the lives of all those living with this life-threatening disease.
The Industry Recognition award was presented to Nadim and Tanya Ednan-Laperouse for their work in raising awareness of food allergies.
A raffle was held on the PSC Awards night with guests donating £10 per ticket to raise £5,060. The winner was announced as Roger Kellow who kindly donated the £500 winnings back to NARF, increasing the total amount raised to £5,560.