26th Nov 2020 - 05:00
Image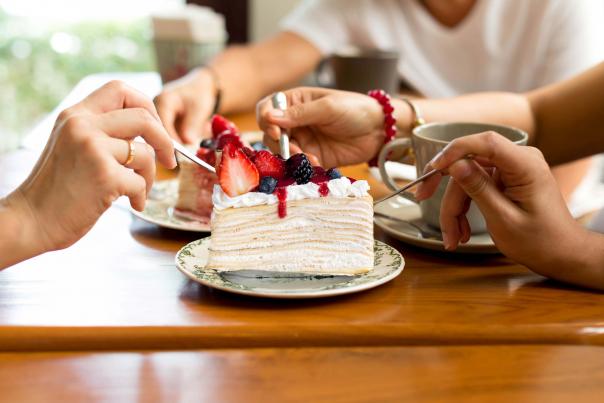 Abstract
Cheesecake has been voted Britain's favourite cake, according to new research to celebrate National Cake Day (26 November).
A national poll conducted by food delivery app Foodhub, found cheesecake (42%) to be the nation's favourite cake followed by chocolate cake (41%) and victoria sponge (32%). The National Cake Day survey also revealed Brits typically eat cake twice or three times a week.
Thirty per cent of the nation confessed they eat cake as a regular snack in-between meals and 13% of those surveyed said they only having cake as a dessert or pudding.
Wil Chung, Foodhub spokesman, said: "Brits love their cake. On average the UK is willing to spend £2.74 on a slice of cake, with 19% happy to spend up to £5 per slice if the cake is good enough.
"Most people we quizzed say cakes are more popular now than ten years ago because they are more readily available in cafes than they used to be and the shops have better selection than ten years ago.
"One in ten Brits love their cake so much they're reluctant to share it with anyone but, it's refreshing to see that 42% of the country would share their last piece of cake with their partner, 18% with their child and 7% with their best friend."
Over a third of the nation prefers their cake plain (37%), a quarter of Brits enjoy cakes with cream but only 10% of people have cake with custard. Cake with icing (34%) narrowly beats cake without icing (33%) as the UK's preference.
People in Brighton have revealed angel cake to be their favourite cake, whereas Liverpudlians prefer apple pie and people in Aberdeen rank carrot cake as their top choice.
Britain's top ten cakes include:
Cheesecake (42%)

Chocolate cake (41%)

Victoria sponge (32%)

Brownie (31%)

Lemon cake (30%)

Carrot cake (29%)

Bakewell (27%)

Apple cake/pie (25%)

Christmas cake (24%)

Black forest gateau (22%)