29th Jul 2021 - 07:00
Image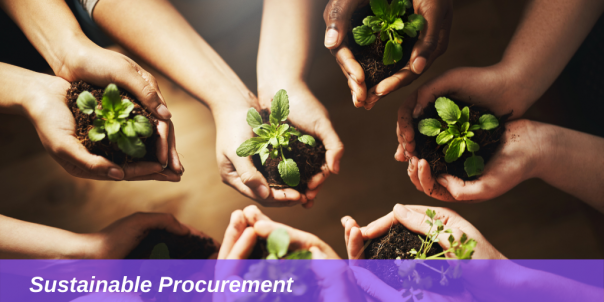 Abstract
Nestlé Professional gathered key industry figures to discuss the importance of improving public sector procurement of food and drink as it aims to unite the industry to build a more sustainable future.
Nestlé's 'procurement for good' approach aims to embed diversity into its operations and make sustainability the focus every step of the way.
Robin Sundaram, responsible sourcing manager at Nestlé UK&I, said: "The term we use at Nestlé is 'procurement for good' and in procurement, we're at the forefront because we are working with suppliers and farmers from all around the world.
"Procurement is changing – it's no longer good enough to just look to cost savings. Traditional CSR was all about 'how can we do no harm' – businesses now need to look at how they can do good. In procurement, there's a huge amount we can do from both a social and an environmental perspective and it doesn't have to cost more. We can do more, and we can create value at the same time."
The roundtable was hosted by David Foad, editor of Public Sector Catering. The list of attendees included:
Robin Sundaram, responsible sourcing manager, Nestlé UK&I
Steve Norris, sales director, Nestlé Professional
Jayne Nightingale, head of responsible sourcing, supply management, Sodexo
Johnny Whitfield, managing director, The Clink Events
Kirstin Morris, NHS Supply Chain
Andy Jones, chair, PSC100
Sally Leigh, strategic purchasing & logistics director, Elior UK
Stephen Forester, business director, Compass Group UK&I and national chair of LACA
The roundtable conversation about the future of procurement took place shortly after Nestlé announced it has partnered with Social Enterprise UK. Nestlé is the latest signatory to the Buy Social Corporate Challenge, the initiative which sees high-profile businesses use their everyday spending to transform lives.
During the discussion Nightingale said it is important to collaborate across the supply chain but also with other companies across the industry. Meanwhile Norris and Morris both emphasised the need for sustainable procurement to be understandable within a business.
A full write up is available in the July/August issue of Public Sector Catering magazine