6th Nov 2023 - 07:00
Image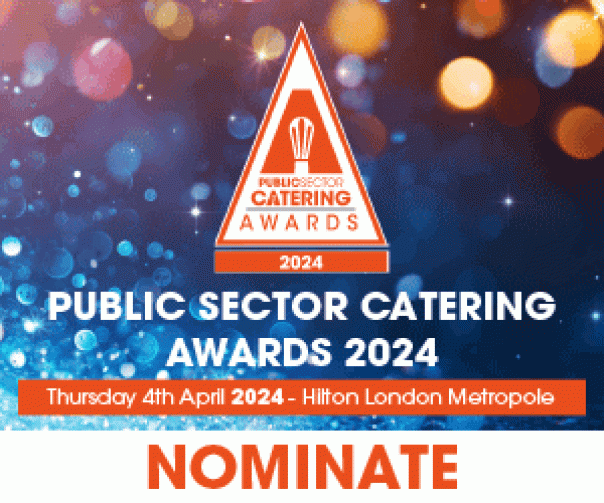 Abstract
Nominations are now open for The Public Sector Catering Awards, which aim to celebrate the achievements of individuals and teams who operate within a public sector catering environment including contract caterers.
The Public Sector Catering Awards will return to the Hilton London Metropole on Thursday 4th April 2024. Nominating individuals or teams who have made a 'significant impact' in public sector catering can help shine a light on their accomplishments.
There are 16 award categories open for nomination as well as the Armed Forces Caterer of the Year Award and the Lifetime Achievement Award that will be presented on the night. Entries close on Wednesday 31st January 2024.
The Lifetime Achievement Award will be given to the individual or organisation who, during a notable career in the industry, has demonstrated outstanding leadership qualities, drive, ideas and influence that makes them a worthy winner of the highest accolade the industry can bestow. Previous winners have included Andy Jones, Jeanette Orrey and Sue Cawthray.
The categories include:
Armed Forces Caterer of the Year Award (not open to general entries)
Care Catering Award
Catering College Award
Catering Manager of the Year Award
Chef of the Year Award
Contract Caterer of the Year Award
Education Catering Award
Health and Nutrition Award
Hospital Catering Award
Innovation Award
Marketing Award
Special Contribution Award
Sustainability Award
Team of the Year Award
Training and Apprenticeship Award
University Catering Award
Unsung Hero Award
Lifetime Achievement Award (not open to general entries)
The 2024 Public Sector Catering Awards are sponsored by Brakes, Bidfood, Cereal Partners, Essential Cuisine, Middleton Foods, Premier Foodservice, Rational, TUCO and Wafflemeister.
Please ensure you have read the entry criteria thoroughly and answered the questions related to the award you'd like to enter, within the 500 - 1,000 word limit. It is this document that will convince the judges of their worthiness to win the award. You can also include supporting material such as testimonials, menus, CVs, photos etc. Nominate here.