30th Sep 2021 - 06:00
Image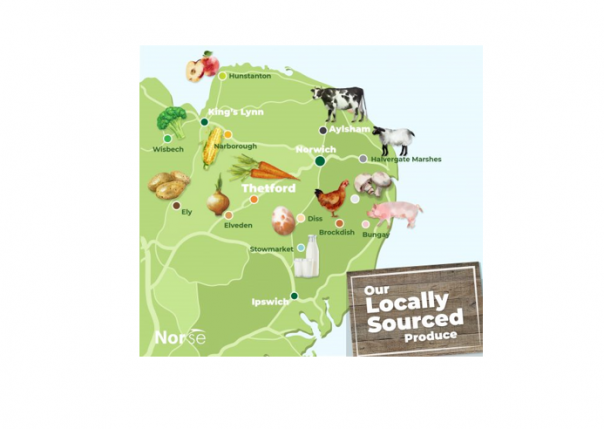 Abstract
School and care home meals supplier Norse Catering has announced their support for British Food Fortnight, which is taking place from 19 September to 3 October 2021.
British Food Fortnight is the national food celebration organised by Love British Food. The event happens every Autumn to celebrate the 'diverse and delicious' food produced in this country.
A spokesperson for Norse Catering said: "We thought it would be a good time to highlight that all our suppliers are based, and work within, East Anglia.
"Buying fresh, locally sourced products not only enables us to deliver a fantastic, high quality catering service but also helps to deliver great value to our clients whilst helping sustain the local supply chain.
"We consistently work with our suppliers to look at ways in which we can reduce energy usage and transportation costs whilst minimising the all-important food miles for our customers. We really are proud to work with food producers who care about the world around them."
The locally sourced produce includes:
Apples (Hunstanton)
Broccoli (Wisbech)
Potatoes (Ely)
Sweetcorn (Narborough)
Turnips (Elveden)
Carrots (Thetford)
Poultry (Brockdish)
Milk (Stowmarket)
Beef (Aylsham)
Lamb (Halvergate Marshes)
Pig meat (Bungay)
British Food Fortnight receives involvement from schools, hospitals, care homes, universities, sports venues, visitor attractions, pubs, restaurants, hotels and high street shops.