9th Dec 2020 - 08:46
Image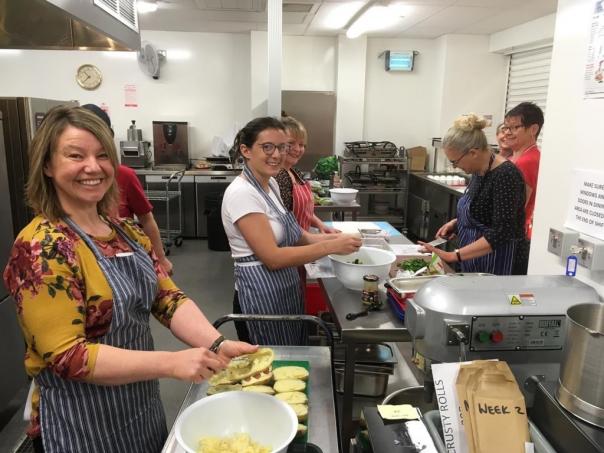 Abstract
The school catering staff from Orkney Islands Council are celebrating after their primary and secondary school meals received a bronze Food for Life Served Here award from the Soil Association Scotland.
The council achieved this award despite the challenges caused by Covid-19. Orkney Islands Council serves 1,775 hot and nutritious meals to pupils in over 20 schools every day. 
Sarah Duley, head of food at Soil Association Scotland, said: "Food for Life Scotland works in partnership with local authorities to put fresh, Scottish, seasonal food on school dinner plates across the country.
"The pandemic has highlighted the importance of school meals and it is heartening to see Orkney Islands Council take these steps to benefit local pupils, staff and suppliers even while grappling with unprecedented challenges."
The award recognises councils that serve meals that are made from fresh ingredients, use free-range eggs and higher welfare meat.
Orkney Islands Council works with local suppliers including butcher Williamsons and Orkney Fisherman's Society to source sustainable ingredients. The council is the 15th local authority in Scotland to achieve the Soil Association's Food for Life Served Here award.
Councillor Gwenda Shearer, chair of Orkney Islands Council education, leisure and housing committee, added: "Orkney is world renowned for its quality local produce, which is regularly sourced by top chefs for their restaurant menus.
"The same produce, which often originates on a farm 'next door' and from the seas around our coastline, is used to create fresh, balanced, nutritious and tasty meals for our children and young people – food they want to eat.
"As some families face ever more difficult circumstances during the pandemic, never has it been more important to ensure our children and young people receive the option of a nutritious meal – improving pupils' health and learning potential, and introducing good food habits from a young age."
Bronze Food for Life standards include:
Meals comply with national standards or guidelines on food and nutrition

At least 75% of dishes on the menu are freshly prepared (on site or at a local hub kitchen) from unprocessed ingredients

All meat is from farms which satisfy UK animal welfare standards

No fish are served from the Marine Conservation Society 'fish to avoid' list

Eggs are from free range hens

No undesirable additives or artificial trans fats are used

No genetically modified ingredients are used

Free drinking water is prominently available

Menus are seasonal and in-season produce is highlighted

Information is on display about food provenance

Menus provide for all cultural and dietary needs

All suppliers have been verified to ensure they apply appropriate food safety standards

Catering staff are trained in fresh food preparation and understand how Food for Life Served Here works