9th Sep 2021 - 23:47
Image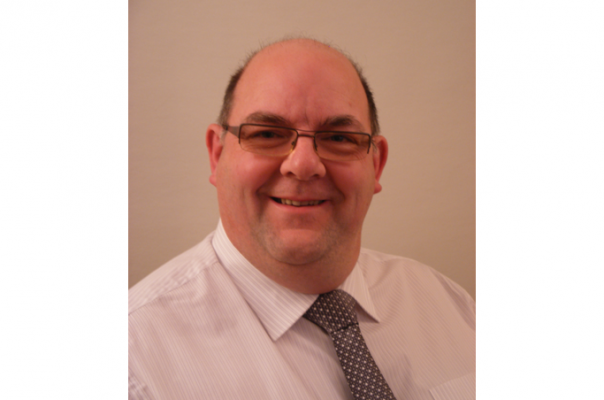 Abstract
The 2021 Public Sector Catering Awards, which took place last night (9 September) at the London Hilton Metropole, celebrated 18 award winners including Owen Sidaway who won the Lifetime Achievement Award for his service to prison catering.
Sidaway joined what was then called Her Majesty's Prisons Catering Services as regional catering manager in 2000. He served as a regional catering manager for 38 prisons in across south west England and Wales, and then, in 2011, he was appointed head of prison catering.
In the following eight years he was responsible for national policy, daily planning and strategic management for 128 prisons, eight detention and immigration centres. This meant he ran an operation that fed 84,000 prisoners, serving more than 90 million meals a year and running a £95m annual budget.
In 2019 he took partial retirement as the project and programme lead for HMPPS (Her Majesty's Prison and Probation Service) Catering, though he remains involved in helping to deliver meals to prisoners in England and Wales.
It was a successful night for the prison service as Lee Jaszczuk from HMP Berwyn received the Unsung Hero Award and Steve Johnson from HMP Ranby won the Health and Nutrition Award.
All of the winners in this year's Public Sector Catering Awards will have cause to be grateful during the pandemic for the work done by their suppliers. Bidfood and Brakes jointly received the Industry Recognition Award. They are normally competitors in the marketplace but they put aside rivalries to make a joint effort to help up to 1.5m vulnerable people.
Elsewhere Mark Lewis, chief executive of industry charity Hospitality Action, won the Special Contribution Award for helping to distribute emergency funding to the most vulnerable people affected by the Covid-19 pandemic.
Gyles Brandreth was the host of the PSC Awards night, which was attended by over 600 people from the public sector catering industry.
The full list of this year's winners:
Armed Forces Caterer of the Year Award (Sponsored by Gourmet Classic)
Winner: SSgt Marc Wrangham - Army
Care Catering Award (Sponsored by Lakeland Dairies)
Winner: Sunrise of Sonning Catering Team - Sunrise Senior Living
Catering College Award (Sponsored by Quorn Foods)
Winner: Graham Taylor - Cambridge Regional College
Catering Manager of the Year Award (Sponsored by Around Noon)
Winner: Andrew Mussett - Care UK
Chef of the Year Award (Sponsored by Welbilt UK)
Winner: Sarah Copp - Caring Cooks of Jersey
Contract Caterer of the Year Award (Sponsored by Unilever Food Solutions)
Winner: Restaurant Associates
Education Catering Award (Sponsored by Premier Foods)
Winner: Juniper Ventures Limited
Health and Nutrition Award (Sponsored by Bidfood)
Winner: Steve Johnson - HMPPS, HMP Ranby
Hospital Catering Award (Sponsored by PHS Group)
Winner: Tim Radcliffe - East Lancashire Hospitals NHS Trust
Innovation Award (Sponsored by Youngs Foodservice)
Winner: Country Court Care
Marketing Award (Sponsored by Bewley's Tea & Coffee)
Winner: Meals on Wheels Week 2020 - NACC
Special Contribution Award (Sponsored by Middleton Foods)
Winner: Mark Lewis - Hospitality Action
Sustainability Award (Sponsored by Meiko UK)
Winner: CATERed Limited
Team of the Year Award (Sponsored by Essential Cuisine)
Winner: Blackpool Council Catering Services
Training and Apprenticeship Award (Sponsored by Brakes)
Winner: John Loughton - Scran Academy SCIO
University Catering Award (Sponsored by TUCO)
Winner: Annabel Hurst - Cardiff University
Unsung Hero Award (Sponsored by Civica)
Winner: Lee Jaszczuk - HMPPS, HMP Berwyn
Lifetime Achievement Award (Sponsored by Hobart UK)
Winner: Owen Sidaway
Industry Recognition Award
Winner: Bidfood
Industry Recognition Award
Winner: Brakes