8th Jun 2021 - 06:00
Image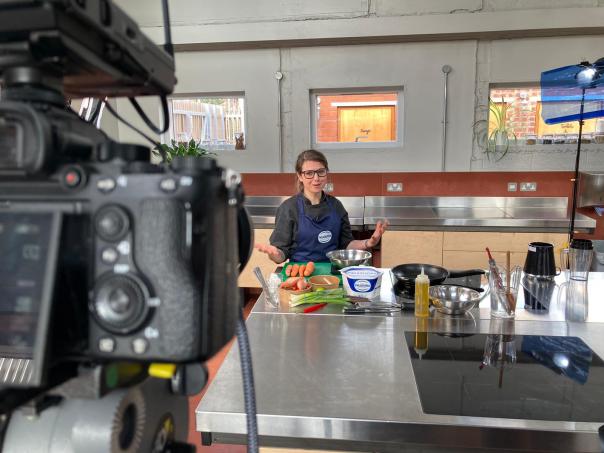 Abstract
Chefs in Schools co-founder and Philadelphia education chef ambassador Nicole Pisani has created a video series showcasing recipes and tips for school chefs.
Pisani, who made the switch to school catering in 2015, wants to improve the quality of school meals so that children can get excited about the food they eat.
As part of the company's 'Philly Five' team of chef champions she has been helping to demonstrate the 'taste, quality and possibilities' an ingredient like Philadelphia can offer in school kitchens.
She said: "Philly's taste and quality combine to make it such a great ingredient for school caterers. It's also so versatile – if we've got Philly in the fridge, I know I can create at least four or five different dishes that we require throughout the school day.
"I'm delighted to use this showcase to bring to life some of the recipes I've developed to help school kitchens create memorable dishes and do more with less."
The Philadelphia Development Kitchen features recipes including sweet potato Philly curry, salmon & Philly tart and chocolate, Philly & avocado pots.
The sessions will also feature a Q&A with Pisani who will unveil her top tips for school caterers and explain why moving into the education sector has been a rewarding career move.
Abi Eayrs, brand manager at Philadelphia, added: "What better ambassador to showcase Philadelphia's potential in the school kitchen than an industry trailblazer like Nicole.
"The way she uses simple, quality ingredients to create a range of different and healthy dishes – that are popular with children too – is truly inspirational."
School chefs can visit www.philadelphiaprofessional.co.uk to watch the videos and download her recipe book.