5th Aug 2020 - 06:00
Image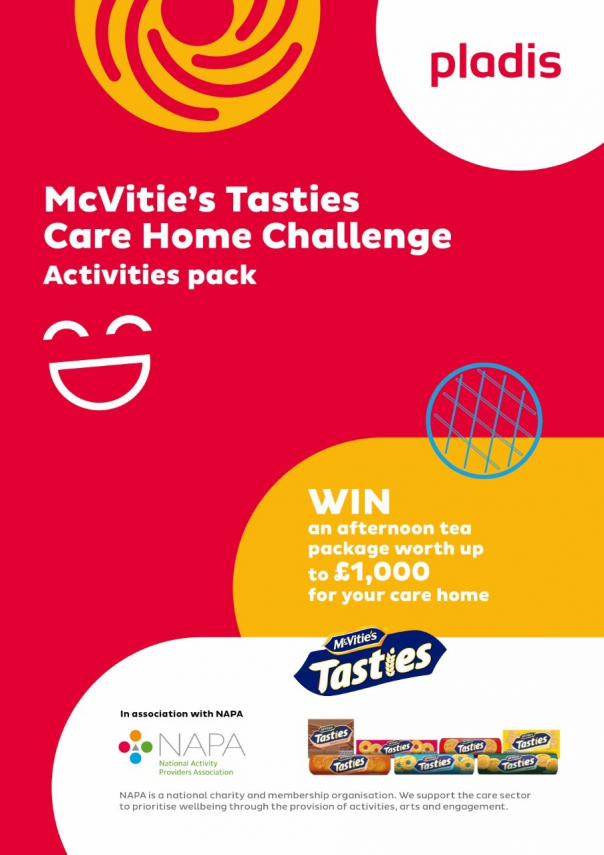 Abstract
Pladis, the snacking company behind McVitie's and Jacob's, has teamed up with the National Activities Providers Association (NAPA) to discover the nation's best decorated biscuit.
The McVitie's Tasties Care Home Challenge launches on 10 August and it asks care homes across the country to get creative and make a 'biscuit masterpiece'. Care homes have until 30 October to submit their entry via email to belinda@williamurray.co.uk.
The overall winner will be announced the week commencing 2 November and the prize is an afternoon tea package worth up to £1,000 for your care home.
Scott Snell, vice president of sales at Pladis UK & Ireland, said: "We've partnered with NAPA to create a series of biscuit themed activities and a competition that we hope will bring a smile and provoke some happy memories among residents.
"It's simple to take part; homes just need to choose a theme, decorate their biscuit and share a photo with us along with a short message about why the theme was chosen."
The competition aims to reduce loneliness and 'bring happiness' to care homes across the UK.
Hilary Woodhead, executive director at NAPA, added:  "We're delighted to work with Pladis on this lovely campaign - The McVitie's Tasties Biscuit Decorating Competition. NAPA members are committed to providing opportunities for engagement that are meaningful, fun and stimulating.
"The ideas provided in the pack will inspire the imagination and we're sure we'll see some fantastic competition entries. This is a fabulous prize that will enable a wonderful afternoon tea activity for the lucky winner – so get involved and good luck!"