27th May 2022 - 06:00
Image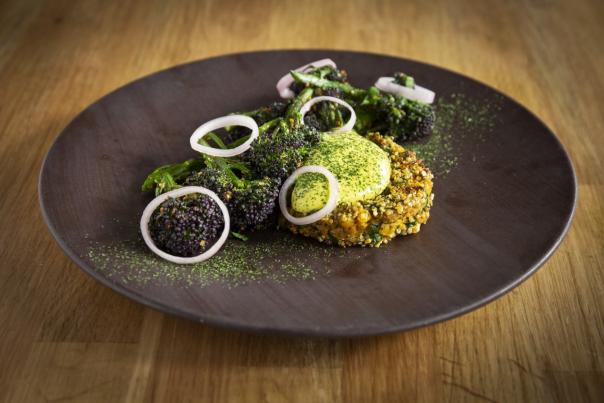 Abstract
Following the success in its inaugural year, HIT Training is bringing back its plant-based Level 2 Diploma for chefs in collaboration with Quorn Professionals.
The eight-month Plant Forward – Plant-Based Catering course launched at a virtual masterclass webinar on Thursday 26th May. Chantelle Nicholson chef patron at Apricity and HIT Chef Academy vice principal Mark Belford demonstrated three plant-based low carbon dishes using locally sourced ingredients.
Paul Mannering, principal of the HIT Chef Academy said: "We had a great response to the diploma last year. We set out to build a programme that gives chefs a core set of skills and knowledge in how to use plant-based on menu, but it achieved so much more. All chefs who took part truly embraced the training. Expect to see many more inspiring and delicious plant-based dishes on menus in the future."
Quorn recently surveyed 2,000 UK adults who identify as flexitarians to help them better understand the motivations and behaviours when dining out of home and it was clear that reducing carbon footprint can drive loyalty and footfall.
According to the survey 48.1% said they value a restaurant aiming to reduce its carbon footprint and 43.6% said a restaurant having environmentally sustainable practices/values was important when choosing a place to eat out.
Paul Jennings, head of food development foodservice at Quorn Professionals, added: "Diners are actively looking to reduce the meat they eat as they realise the impact it can make on the planet. We want to show that plant-based dishes can be delicious for all whether a vegetarian, vegan or a flexitarian – and importantly good for the planet too. That's why it's really important to us that we partner with HIT Training on this course, we both want to inspire and empower chefs to get creative with plant-based dishes on menus."
This year's course will start in August 2022. Chefs interested in applying should visit https://hittraining.co.uk/diploma-plant-forward-plant-based-catering.