6th Sep 2021 - 06:00
Image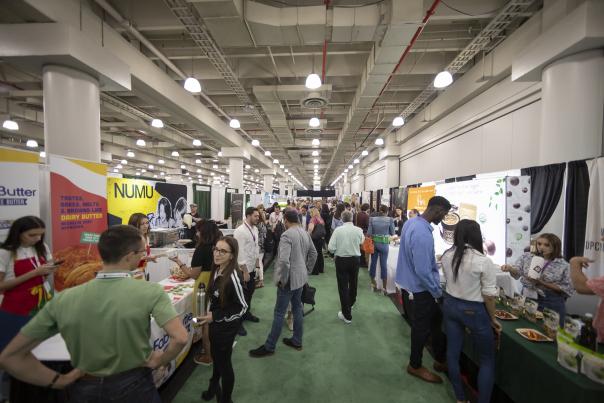 Abstract
Plant Based World Expo, which is taking place at London's Business Design Centre on 15-16 October 2021, has announced a host of immersive show features for attendees to look forward to.
The Culinary Theatre will allow visitors to sample the foods on display and gain tips about how to incorporate the products into their menus. Fifteen live shows will take place over the course of the show, including sessions from Meatless Farm and OmniFoods.  
The event will host the first ever World Plant Based Taste Awards, which will solely focus on the taste of the product. The awards are open to foods across a broad range of categories, including the best sausage and the best cheese, and select categories will be tasted and scored in front of an audience by a panel of leading culinary experts.
Heather Mills, founder of V-Bites, has been announced as a keynote speaker where she will explore how a plant-based diet helped her to transform her health, the challenges of launching a plant-based brand and an overview of the current landscape of plant-based market in the UK.
David Mulcahy, culinary director at Sodexo, will take to the stage to share real-life case studies and offer advice on how to successfully incorporate plant-based foods onto menus.
Jonathan Morley, managing director of Plant Based World Expo, said: "We have designed the show features to offer visitors an immersive insight into the latest industry thinking and celebrate the incredible innovation taking place within the plant-based sector right now. 
"With so much happening, from the first-ever taste awards, through to live cooking demonstrations, exclusive tastings and our conference programme, there is something for everyone at the show. I can't wait for our visitors to experience it first-hand."