3rd Aug 2023 - 05:00
Image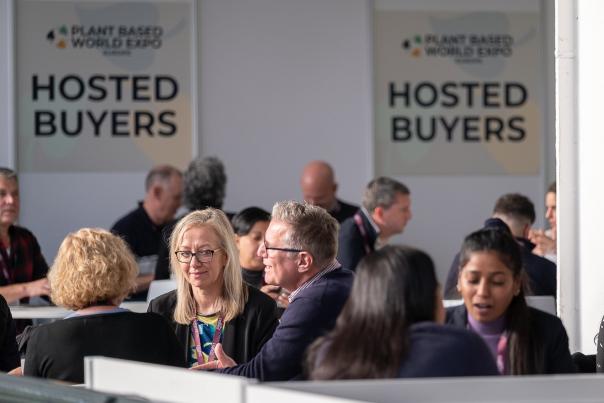 Abstract
Organisers say the trade event Plant Based World Expo Europe is moving to a new, larger location to cater for growing demand – this year taking place at ExCeL London from 15th-16th November.
Now in its third year, registration for the show is open for brands to connect with foodservice professionals, retailers and investors. A study by Oxford University proved plant-based diets lead to 75% less climate-heating emissions, water pollution and land use in comparison to meat-rich ones.
Across two days at Plant Based World Expo, professionals from the food and beverage industry will hear from industry leaders and pioneers, discover the latest in plant-based innovation and make connections to help their businesses thrive.
Abigail Stevens, marketing director of the show organiser JD Events, said: "Plant-Based 2.0 as we are calling it, represents the new frontier for plant-based innovation using technology to mimic proteins closer than ever before, and this will be front and centre at Plant Based World Expo Europe.
"The plant-based industry is extremely well positioned to help businesses tackle some of the enormous challenges they face. From rising costs to the environmental harm caused by climate change, a move to more plant-based options on shelves and menus can make a positive impact. We are encouraging everyone to join us in November and be a part of that change."
In addition to over 275 companies exhibiting their plant-based products, the event has three content theatres which are open to all attendees. Theatre sessions will be run by a mixture of industry and celebrity chefs to provide a real-time showcase of how plant-based products can create 'exceptional' dishes.
Conference programme session will include:
What's Next for the Meat-Alternative Market?
Barriers to Innovation: The Novel Ingredients Pushing for Recognition in the EU
Plant-Forward Businesses Changing the Conversation around Nutrition
The Impact of Corporate Social Responsibility Pledges In Driving Social Change
Navigating Foodservice for Long-Term Success