3rd Nov 2021 - 06:00
Image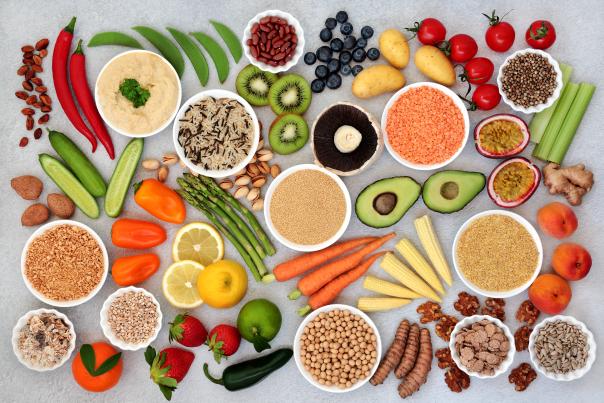 Abstract
Premier Foods has launched a new 'Enriching Life Plan' to support sustainable lifestyles to contribute towards a healthier planet and society.
The 'Enriching Life Plan' sets out range of short, medium and long-term targets, mapped against three strategic pillars:
Product: making more nutritious and sustainable food.
Planet: contributing to a healthier planet.
People: nourishing the lives of colleagues and communities.
The strategy contributes to ten of the 17 UN Sustainable Development Goals and it has been developed in collaboration with a range of NGOs, customers, suppliers, policymakers and colleagues.
Following the success of other plant-based launches, including Sharwood's 'deliciously vegan' cooking sauces and meat-free oxo cubes, the business is aiming to more than triple its plant-based sales by 2030, reaching a minimum of £250m annual plant-based sales.
The plan also represents a step forward in Premier Foods's commitment to help tackle climate change. 
Alex Whitehouse, chief executive of Premier Foods, said: "Over the last few years, we have made very good progress against our previous responsibility strategy and we are proud of what has been achieved so far. However it is now time to push ourselves harder; harder for the health of our consumers, and harder for the health of our planet.
"Our key focus continues to be encouraging healthy eating. We produce and market some of the nation's favourite brands, bought by millions every day. This gives us a powerful opportunity to use these brands to help consumers choose new healthier options, more plant-based options, and options that are more sustainable and contribute to a less wasteful world."
The three pillars of the 'Enriching Life Plan' and key commitments within each pillar are below. All targets are for 2030 against a 2020 baseline, unless otherwise stated.
 
Make nutritious and sustainable food 
More than triple Premier Food's plant-based sales to support the nation's shift towards plant-based diets. 
More than double the amount of food which meets high nutritional standards and ensuring more than half of products deliver additional health and nutritional benefits. 
Reduce the environmental impact of packaging by reaching 100% recyclable, reusable, or compostable packaging by 2025. 
 
Contribute to a healthier planet 
Join the Business Ambition for 1.5 degrees and set Science-Based Targets for both direct and indirect emissions to support efforts to limit global warming to 1.5°C.
Reduce Scope 1 and 2 emissions by 42% by 2030 and achieve net zero carbon emissions within operations by 2040.   
Work with suppliers to reduce their environmental impact with a target to achieve net zero across the total value chain by 2050. 
Halve food waste and support suppliers to do the same. 
Eliminate deforestation across entire supply chain.
 
Nourish the lives of our colleagues and communities
Achieve gender parity across senior leadership team.
Support employees to develop the key skills they need for the future.
Support young and disadvantaged groups to develop the skills for a career in the food industry through apprenticeship schemes, on-the-job training and a dedicated STEM talent development programme. 
Focus on food poverty by donating 1 million meals to vulnerable people each year, as well as donating more than 1,000 volunteering days to local causes.