23rd Jun 2022 - 06:00
Image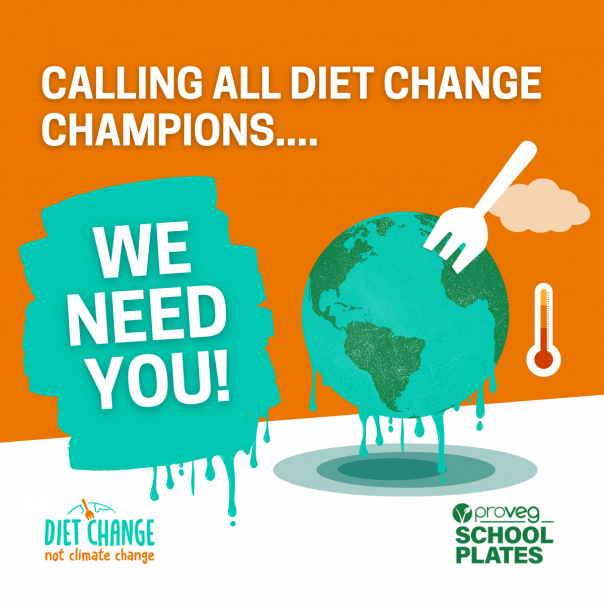 Abstract
ProVeg UK is looking for climate-conscious school students to become Diet Change Champions by hosting a 'save the planet day' at their schools during COP27.
Not only will the Diet Change Champions be contributing to a reduction in school-wide emissions through their advocacy, but each entrant will have a chance of winning some 'amazing prizes' for their hard work. The winning school will also receive £500 towards their sustainable eating programme.
According to ProVeg global temperatures have already 'spiked' by 1.1°C above pre-industrial levels, with the effects of climate change already causing droughts, floods and biodiversity loss. Farming and the eating of animals is a leading contributor to the global climate crisis, responsible for about 20% of global greenhouse gas emissions. 
Switching to a plant-based diet can reduce emissions by up to 50%, making diet change one of the most impactful things we can do to protect our planet.
Competition details:
Teams of 1-4 students (recommended teams of 3-4 to spread out workload)
Students must be attending a UK secondary school
Teams must register by emailing kirsty.leese@proveg.com with the message "I'd like to be a Diet Change Champion" by Friday 15th July 2022.
Each Diet Change Champions team must hold at least one "Save The Planet Day" in their school during COP27 (7th – 18th November 2022)
Each 'Save The Planet Day' must encourage the uptake of plant-based food in their schools
Each team must create a short PowerPoint presentation (10-15 slides) showcasing their work.
Winning school will be announced before Christmas break 2022
For more information on the competition, visit here.