17th Feb 2020 - 08:43
Image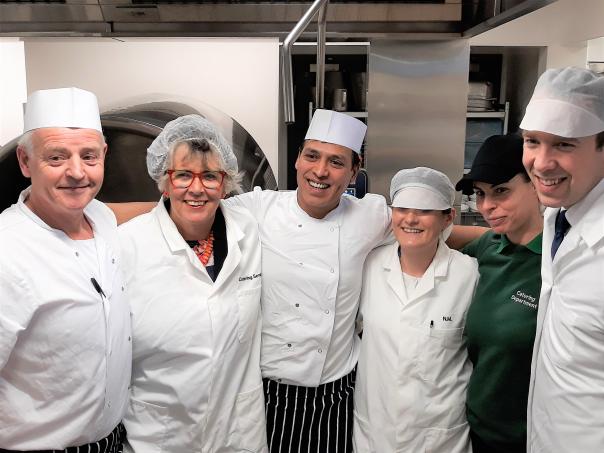 Abstract
Prue Leith and Secretary of State for Health and Social Care Matt Hancock attended the launch of a new £3 million patient catering facility in West Sussex.
The event, held at St Richard's Hospital, marked the opening of a central production kitchen (CPK), which serves 3,000 meals every day across all Western Sussex Hospital sites. 
The CPK aims to improve the quality of food, reduce waste and achieve a better patient satisfaction. The new catering facility cost £400,000 and has a 'single flow' design where the kitchen is segregated to ensure there is no cross-contamination. 
Celebrity chef, Leith, said: "The truth is, this is the best institutional food I have ever eaten! And I've eaten in schools, hospitals, prisons and all over the place. I think it is amazing. I walked round and I couldn't think of a single thing to complain about – which is not like me!"
The Trust is home to three hospitals including St Richard's, Worthing and Southlands Hospitals all of which can store 16,000 meals. All the patient food at the CPK is cooked fresh and portioned into containers. 
Julian Fris, director at Neller Davies, added: "We are delighted with how the project has developed and it's fantastic to see it come to life. 
"It's success has only been possible through close collaboration and partnership between the three key stakeholder groups; nurses, dieticians and catering teams. It is through this approach that we have been able to deliver the best nutrition & hydration outcomes for patients."