17th Nov 2023 - 07:00
Image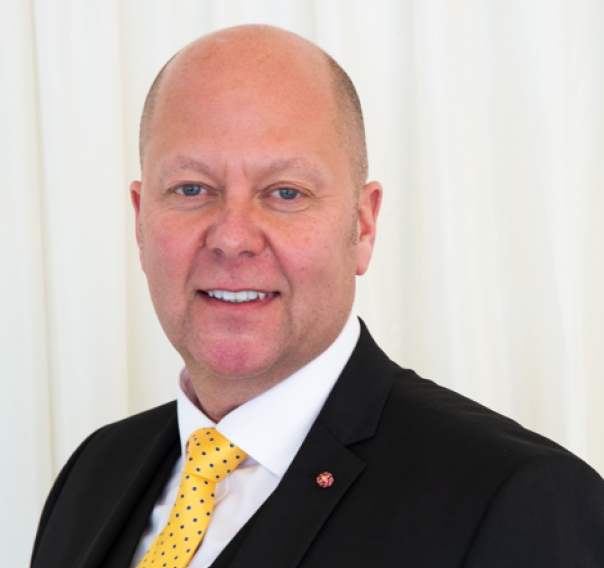 Abstract
Public Sector Catering Alliance chair Matthew White and vice chair Jayne Jones have called on people who work throughout the sector to nominate individuals, teams and organsiations for a prestigious accolade.
The Public Sector Catering Awards, which will take place on Thursday 4th April 2024 at the Hilton London Metropole, aim to celebrate the achievements of individuals and teams who operate within a public sector catering environment including contract caterers.
White commented: "The PSC Awards have once again been launched and entries are now open and so now is your opportunity to celebrate loudly and proudly the public sector food individuals and teams who each and every day deliver excellence to communities in schools, hospitals, care homes, the armed forces, prisons, colleges and universities.
"Nominate your teams, staff or peers for one of these prestigious awards. Winning a PSC Award not only recognises individuals and teams but also helps highlight the importance and in some cases life changing services that you provide.
"These awards promote the amazing work that takes place each day, sustaining communities in the face of adversity. There are a huge array of categories to nominate too, so I urge you to take a look at the website and enter your heroes. So be proud and celebrate all that is good about the products and services colleagues provide."
There are 16 award categories open for nomination as well as the Armed Forces Caterer of the Year Award and the Lifetime Achievement Award that will be presented on the night.
Jones added: "Our public sector caterers have, over the past year, been providing excellent services that have been needed now more than ever, with the cost-of-living crisis and the pressures of food cost inflation really shining a light on the importance of the work we do.  
"The Public Sector Catering Awards give us all a chance to pause, reflect and celebrate that hard work, and to recognise the continued improvements, innovation and collaboration that takes place every day, across our sector. The awards ceremony itself is a real highlight of the calendar - you do not want to miss it.
"You can nominate yourself, your team, or another business or organisation that you think deserves that special recognition, and with 16 award categories, there's somewhere to recognise everyone. The awards are free to enter, and the application process is straight forward - so take some time over the next few weeks to get your entries in, and together we can celebrate and recognise just how valuable our teams are."