9th May 2022 - 09:29
Image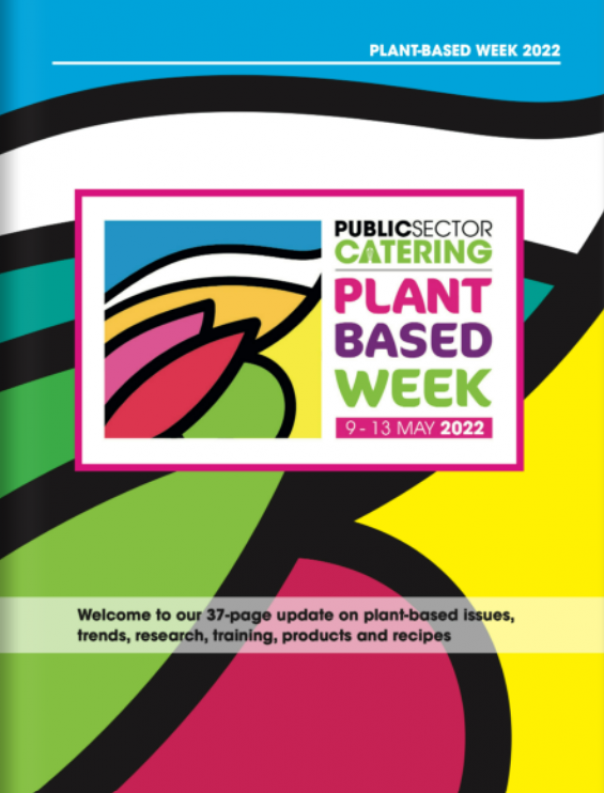 Abstract
Public Sector Catering has unveiled a digital issue of the magazine to celebrate Plant-Based Week, which is taking place from 9-13 May 2022.
The demand for plant-based meals continues to increase as more people adopt a 'flexitarian' approach to eating with vegetarianism and veganism gaining in popularity too. These changes are being driven by concerns about health, the environment and animal welfare.
Public sector caterers have to respond to this demand from their customers while continuing to meet nutritional standards and provide a balanced diet that includes meat and dairy.
David Foad, editor of Public Sector Catering Magazine: "The nation's tastes continue to broaden and plant-based options on menus are increasingly ordered because they sound attractive, a state of affairs that owes as much to the careful use of descriptors as it does to well-cooked, tasty ingredients.
"At first anecdotally, but more recently backed by surveys and sales evidence, the message for caterers wanting to promote their plant-based options is to take care how you describe them and where you put them on menus, in flyers and on chalkboards. Even the Vegan Society concedes the use of the word 'vegan' can present a barrier to persuading non-vegans to try dishes that are free from meat and dairy products.
"The Eating Better alliance has done some preliminary research into this issue and has now published a guide to help caterers promote plant-based menus.
"The basic lessons to encouraging take-up of plant-based options are quite simple and inexpensive. You need to ensure at least half the menu is plant-based and put these options at or near the top of the menu. Avoid terms such as 'vegan' or even 'vegetarian' when describing them, and use positive descriptors such as 'home-made' or 'cooked to order' and really sell the dishes by describing vegetables as 'indulgent' or 'zesty', 'tangy' or 'slow-roasted'.
"By the same token, avoid negative language, such as describing a dish as 'meat-free' or 'low fat', which research shows can often create an impression a dish is missing key ingredients and therefore has lower appeal. And be ready to make a connection with a traditional or familiar dish, for example 'plant-based meatballs'.
"Using simple strategies like these will help you to enliven your menus, welcome those unfamiliar with plant-based dishes and increase take-up of them as a result. Our supplement has a lot more besides, and all of it is focused on providing ideas, inspiration and guidance on improving your plant-based offer."
The Plant-Based Week Digital Supplement contains:
A four-page guide to menu positioning and promotion to help caterers from Eating Better
HSI chef Jenny Chandler shares her thoughts on the basics of creating plant-based dishes everyone wants to try
HSI reviews feedback from chefs and caterers to its Forward Food workshops
ProVeg on its School Plates programme, its success and the sort of questions chefs ask
A report on flexitarianism from Quorn
A look at managing allergies in plant-based dishes
A round-up of new products