16th Mar 2023 - 07:00
Image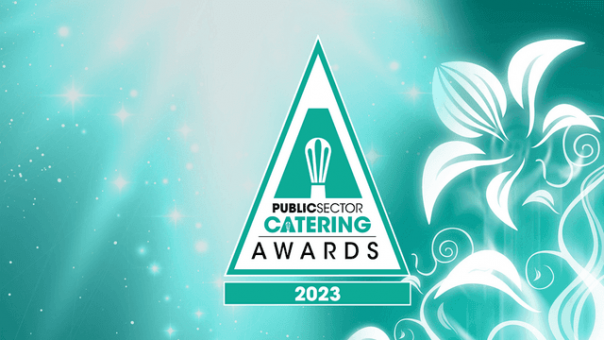 Abstract
Public Sector Catering announced the last shortlisted finalists from the remaining four categories for the Public Sector Catering Awards, which will take place on 13th April 2023 at the London Hilton Metropole.
Today (16th March) we reveal those shortlisted in the following categories: Catering College Award, Catering Manager of the Year Award, Marketing Award and the Special Contribution Award. Tomorrow (17th March) we will publish the full Awards shortlist with all 17 categories. 
The Awards recognise individuals and teams who operate within a public sector catering environment including contract caterers. There are 17 award categories with shortlists; while a Lifetime Achievement Award is chosen by a small industry panel and also presented.
The 2022 Lifetime Achievement Award winner Andy Jones said this about PSC Awards: "The Public Sector Catering Awards are a superb way to celebrate the achievements of individuals and teams within this very special sector and to share the great work you've done each day to enhance the lives and wellbeing of your customers and clients.
"They showcase the work and the extra mile that the sector goes 365 days a year. After the Covid-19 pandemic and with the current pressures on finances, our sector is amazing at reacting, showing innovation and compassion."
Catering College Award
Loughborough College
Eastleigh College
John Holden, Cheshire College
Sean Patterson, Farnborough College
Cambridge Regional College
Catering Manager of the Year Award
Yvonne Barclay, Education Authority NI
Rudi Keyser, Great Ormond Street Hospital (Interim)
Rosa Losa, Medirest
Gavin Loud, TNS Catering
Lee Taylor, Academy
Marketing Award
Aramark
Barnsley Schools Catering
University of Leicester
Norse Catering
Sodexo
Special Contribution Award
Food for Life Scotland
Food Matters
NHS Food Review Expert Panel
Duncan O'Neill, Stockport NHS Foundation Trust
School Food Matters
You can book your places at the Public Sector Catering Awards online. Tickets include a pre-dinner drinks reception on arrival (6.45pm), a three-course dinner (7.30pm), awards ceremony and after dinner entertainment until 1am.