8th Feb 2023 - 07:00
Image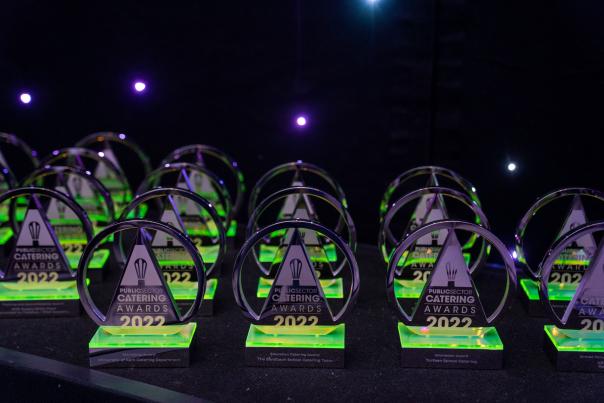 Abstract
A late rush to get entries into the 2023 Public Sector Catering Awards has forced organisers to extend the deadline for nominations by more than an extra week. The new final deadline is now Tuesday 21st February.
The Awards are open to teams, individuals and organisations, including contract caterers operating in a public sector environment, and if you want the chance to get recognition for yourself, a colleague or your team then you now have extra time.
There are 16 categories available for nomination; exceptions being the Armed Forces Caterer of the Year Award and the Lifetime Achievement Award. The winners will be crowned on Thursday, 13th April at the Hilton London Metropole. 
The Lifetime Achievement Award will be given to the individual or organisation who, during a notable career in the industry, has demonstrated outstanding leadership qualities, drive, ideas and influence that makes them a worthy winner of the highest accolade the industry can bestow. Previous winners have included Andy Jones, Owen Sidaway and Jeanette Orrey.
Matt White, chair of the Public Sector Catering Alliance, said:  "You can nominate yourself, your team or a business or organisation who you feel is worthy of recognition of one of these great awards.
"The Awards recognise the awesome work and achievements of your employees, teams and colleagues across the public sector. These prestigious awards raise your business and organisation's profile and can help attract new talent to your business."
The categories open for nomination include:
Care Catering Award
Catering College Award
Catering Manager of the Year Award
Chef of the Year Award
Contract Caterer of the Year Award
Education Catering Award
Health and Nutrition Award
Hospital Catering Award
Innovation Award
Marketing Award
Special Contribution Award
Sustainability Award
Team of the Year Award
Training and Apprenticeship Award
University Catering Award
Unsung Hero