6th Dec 2021 - 07:00
Image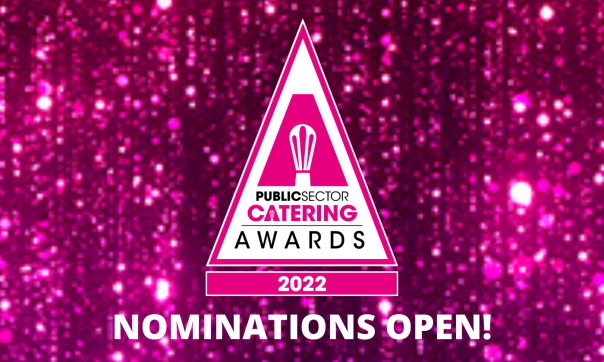 Abstract
The Public Sector Catering Awards, which will return to the Hilton London Metropole on Thursday 7 April 2022, are now open for nominations.
The awards are open to individuals, teams, companies and organisations including contract caterers operating in a public sector environment.
There are 16 award categories available for nomination plus the Armed Forces Caterer of the Year Award and a Lifetime Achievement Award that will be presented on the night.
The Public Sector Catering Awards - the new name for the Cost Sector Catering Awards, were rebranded in 2020 to better reflect the sector we operate in. The awards are an opportunity to showcase the good work that has been done over the past year.
The 2022 Public Sector Catering Award categories include:
Care Catering Award: Nominations are sought for an individual, team or organisation involved in the delivery of resident mealtimes in a care setting who has significantly improved catering services for clients and residents.
Catering College Award: The training and educating of the next generation of chefs, catering managers and front of house staff for our industry is of paramount importance. The award is open to individuals, teams or an organisation who have delivered exceptional results in student qualifications.
Catering Manager of the Year Award: The winner will need to demonstrate both exceptional skill when delivering for their client/organisation and the ability to develop and motivate staff and colleagues.
Chef of the Year Award: This award recognises the chef who provides the highest standards of professionalism for food quality and innovation in a public sector catering environment, whether in-house or for an outsourced organisation.
Contract Caterer of the Year Award: The award for the top-performing company supplying outsourced catering and support services to the public sector in either an individual area or across the sector. We're looking for contractors that have excelled in all the important areas of business performance.
Education Catering Award: Nominations are invited for catering professionals, teams and organisations working in establishments within the education sector and recognises excellence in the provision of foodservice for schools and academies in the state sector. 
Health and Nutrition Award: All entries must have encouraged the concept of 'eating for health' and indicate which market sector(s) they have targeted. 
Hospital Catering Award: It will be presented to the individual, team or organisation who has best demonstrated an improvement in patient, staff and visitor meal provision or in one of these areas in particular. 
Innovation Award: Judges are looking for a product or service innovation that has dramatically changed an operator's catering strategy. 
Marketing Award: We're looking for a marketing initiative or sustained campaign by an individual, team or organisation working for an outsourced or in-house operation that has proved successful and exceeded expectations. 
Special Contribution Award: This will be awarded to an organisation, team or individual who, although not directly involved in providing catering services to the industry, have performed a role that has had a significant influence on the provision of services in one or more areas of the public sector.
Sustainability Award: We're looking for the company or organisation that has best integrated social, economic and environmental concerns into its business. Key issues could include stakeholder engagement, labour standards, employee and community relations and sustainable and ethical sourcing.
Team of the Year Award: This award recognises the amazing results that can be achieved by getting a group of individuals working to collective aims and objectives. 
Training and Apprenticeship Award: We are looking for the company, organisation or individual that has shown the most outstanding commitment to developing skills and abilities, particularly among young or disadvantaged people. 
University Catering Award: We're looking for an individual, team or organisation that has had a major influence on the provision of foodservice to students and/or the development of commercial operations in a University operation.  
Unsung Hero: Within every organisation there is an individual or perhaps a team that go beyond the norm and support their customers, colleagues or the wider community in exceptional ways.
Please ensure you have read the entry criteria thoroughly and answered the questions related to the award you'd like to enter, within word limit. It is this document that will convince the judges of their worthiness to win the award. You can also include supporting material such as testimonials, menus, CVs and photos.
Entries to the PSC Awards will close on Friday 11 February 2022. To find out more and nominate online, visit here.