13th Oct 2020 - 07:00
Image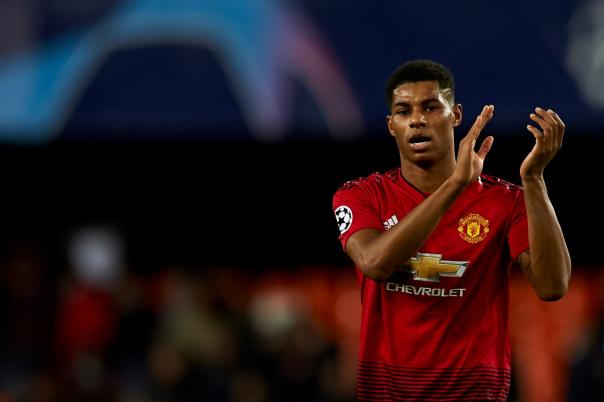 Abstract
England footballer and #EndChildFoodPoverty campaigner Marcus Rashford has been awarded an MBE in the Queen's Birthday Honours List for his services to helping vulnerable children.
Rashford campaigned for the continuation of free school meals during lockdown to ensure the 1.3 million children reliant on free school meals avoided holiday hunger. A hot school meal is the only meal some vulnerable children receive every day.
He established the Child Food Poverty Task Force, along with 20 charities and key names from the food industry, which has called on the Government to allocate sufficient budget to help vulnerable families.
Rashford commented: "This is a very special moment for myself and my family, but particularly my mum who is the real deserving recipient of the honour. The fight to protect our most vulnerable children is far from over.
"I would be doing my community, and the families I have met and spoken with, an injustice if I didn't use this opportunity to respectfully urge the Prime Minister, who recommended me for this honour, to support our children during the October half term with an extension of the voucher scheme, as the furlough scheme comes to an end and we face increased unemployment. 
"Another sticking plaster, but one that will give parents of millions of children in the UK just one less thing to worry about. Let's stand together in saying that no children in the UK should be going to bed hungry. I have said many times before, no matter your feeling or opinion, not having access to food is never the child's fault."  
The Queen's Birthday Honours List recognise 'outstanding achievements' of people across the UK. Of the 1,495 people to receive an award 740 were women (49%), 13% were from a BAME background and 6% of successful candidates consider themselves to have a disability.
Joe Wicks was also recognised in the Queen's Birthday Honours List. He hosted virtual PE Lessons during lockdown to help keep schoolchildren fit and healthy.
Laura Winningham, chief executive of City harvest London, was awarded an OBE for services to the community. City Harvest London provided four million meals during the Coronavirus pandemic to vulnerable people.