27th Oct 2021 - 07:00
Image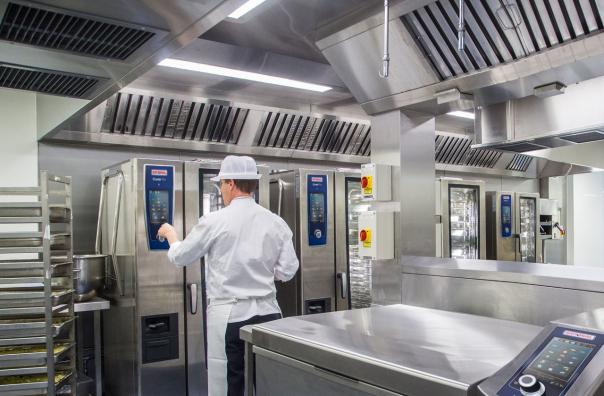 Abstract
The second Rational 'Future of Hospital Kitchens' webinar, which took place on Wednesday 20th October, attracted close to 100 hospital chefs and other stakeholders.
The assembled panel included Philip Shelley (chair of the NHS Hospital Food Review), Naomi Campbell RGN (Hydration Care Nurse Consultant), Tim Radcliffe (facilities manager at East Lancashire Hospital), Mike Ridder (Dragon Consultancy), Nick Vadis (Culinary Director at Compass Group) and Colin Parry (Rational UK).
The panel discussed the key points to help shape the future of hospital kitchens. Shelley said: "We've taken some steps to address hospital food but we can't stop. We must keep going."
The consensus from the seminar was that there was much still to be done and that different trusts and hospital sites had differing problems that needed to be addressed. One of these was the subject of 'food-to-go'.
Radcliffe added: "The offer needs to reflect the high street. We need to innovate, invest and change the way we do things. There are so many vacancies and staff shortages as it is."
To celebrate the 'excellent' work that has been taking place across the country, Vadis provided an overview of the CPD workshop opportunities he and his team have delivered in hospitals up and down the country.
He also mentioned the cookery resources developed, including a series of publications covering topics such as 'plant-based cuisine' and 'great British dishes'.
Neil Rippington, director of education at The Chefs' Forum and host of the event, commented: "What a positive event we enjoyed today! It was fantastic to witness experts from a variety of fields coming together to share their experiences and ideas to resolve a shared problem. Everyone involved is passionate to reach the objective of providing of a world-class food and drink service throughout the NHS."