28th Sep 2020 - 09:25
Image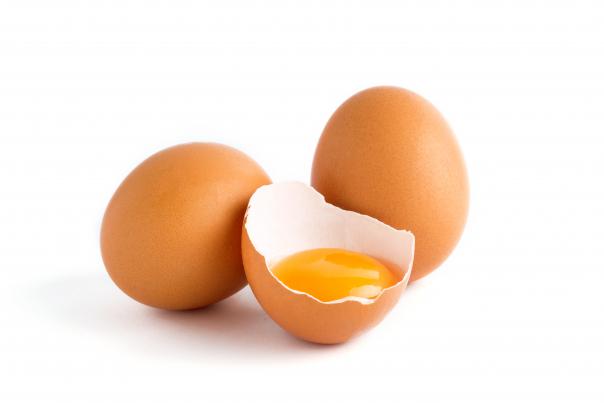 Abstract
A new paper published in the journal Public Health Nutrition, has looked into how eggs can offer an ideal 'food first' opportunity to increase protein intake and help prevent muscle decline in older people.
It follows an investigation carried out by a research team at Bournemouth University, part-funded by the British Egg Industry Council.
One of the authors of the paper, Katherine Appleton, said: "Our results suggest that by providing simple egg recipe inspiration and helping to make eggs more appetising to eat, their consumption could be increased.
"By focusing on a food-first approach, rather than fortified foods or supplements, we think that a positive behaviour change could be sustained, as the minimum expense and high acceptability of eggs for this audience are beneficial factors.
"A practical benefit could be in changing the healthy eating habits of people who could benefit greatly from increased protein intake."
The researchers concluded that more studies evaluating the best strategies for increasing protein intake in this age group would be of significant value.
She added: "Protein is essential for the growth and repair of body cells and tissues; as people age, loss in muscle mass and strength [sarcopenia] can increase protein requirements. Eggs provide high quality protein which could help to prevent the degeneration of skeletal muscle."
Although eggs are known to be a beneficial food for older people – rich in valuable nutrients and a high quality source of protein; as well as being easy to cook and eat - UK National Diet and Nutrition Survey (NDNS) data show that current intake of eggs and egg dishes in older adults is only 2% of daily total energy intake, and only 3% of average daily protein intake.
Appleton said  the research considered a number of potential strategies which may help increase egg consumption in older age groups, including offering recipes and herb/spice packets, to improve flavour and acceptability.
The paper, published online in September in the journal Public Health Nutrition, is entitled: The provision of recipes and single-use herb/spice packets to increase egg and protein intake in community-dwelling older adults: A randomised controlled trial, studied 100 adults over the age of 55 years, and their egg eating habits.
Eggs have a soft texture, are easy to cook, are of low cost and have a long shelf life – so teamed with their nutritional value, they could be an important protein source for older people. The study provided high-protein egg-based recipes and single-use herb/spice packets to participants for 12 weeks in a randomised controlled trial, which led to higher egg intake in those receiving the intervention, which was sustained for up to 12 weeks after the end of the trial.
You can access the paper here